Film Screening of 'Below the Belt'
March 29 @ 6:00 pm

-

9:00 pm
Arizona Gynecology Consultants is excited to host a screening educating the community about the life impacting disease of endometriosis. The PBS documentary "Below the Belt" shares four patient stories and the struggles they faced trying to be validated for their symptoms while navigating a broken healthcare system and the complexity of their disease.
From societal taboos and gender bias to inadequate training of many providers and surgeons, profit-driven healthcare, and a general lack of prioritizing women's health by government, the film explores how so many vulnerable women are effectively dismissed and ignored. This often leads to a life of chronic pain, infertility, and other potentially preventable diseases. The film exposes widespread problems in our healthcare system forcing millions to suffer in silence.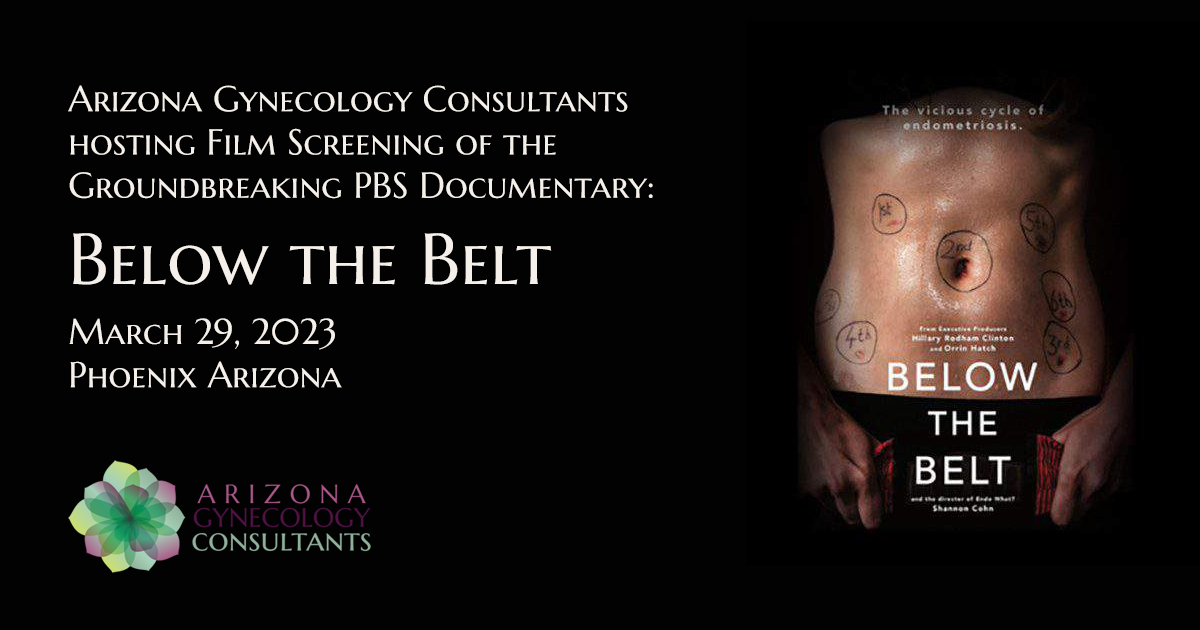 In addition to screening the film, we will have an open reception with artists, refreshments, vendors supporting the early diagnosis of the disease and effective therapies, and a panel featuring experts and special guests who will discuss the urgent issues presented by the film.
We cannot do it alone and are proud to sponsor the screening of this film. We hope that this event will encourage our community partners to join with us to create awareness.