As a woman, you face a variety of unique health risks that can impact your life immensely if they are left untreated. By visiting a women's healthcare provider on a regular basis, you can receive essential care and undergo necessary screenings as recommended by your provider. These tests can identify any potential issues early on, and your doctor can provide treatment and care as soon as possible to limit your risk of complications.
No matter your age or where you are in life, scheduling regular preventive screenings and tests performed is essential to stay as healthy as possible. This brief guide to the most important preventive tests that every woman should schedule can help you determine which tests you can expect as you age. Here's everything you might want to know about essential preventive care screenings for women.
Preventive Care for Women
First, it's important to note that women's health screenings are a component of preventive healthcare. Preventive healthcare for women is a form of medical care that focuses on preventing and identifying serious potential health issues that can occur in females. Preventive care is especially important for women as they age because their healthcare needs change quite drastically throughout their lives.
For example, the kind of care and tests a woman needs at the ages of 21-29 looks much different than the kinds of issues women 55 and older experience. From breast cancer screenings to STD tests, preventive care can help women of all ages prevent the onset of certain conditions and identify others at an early stage. With prevention and early detection, you can limit your risk of experiencing harmful or fatal women's health diseases.
Essential Preventive Care Screenings for Women
There are a variety of preventive tests and screenings all women need, even if they are relatively healthy. Preventive care screenings can identify serious issues such as cervical cancer and breast cancer, which can often exist without symptoms and go undetected until screening takes place. Essential preventive care appointments you should schedule include the following.
Well-Woman Care (Primary)
A well-woman visit is an important exam that differs from your annual physical or check-up. Instead of focusing on your overall physical health, a well-woman exam prioritizes the unique traits of a woman and her health. This includes planning and performing preventive care and screenings for women based on age, risk factors, and the general health of the breasts, uterus, vagina, cervix, and other organs.
Well-woman visits prioritize the individual needs of each patient. It is at this appointment that a woman and her healthcare provider can discuss concerns, wellness goals, or potential screenings. Well-woman visits are recommended for women of all ages so that they can keep up with their overall health and wellness.
Mammograms (Breast Cancer Screenings)
Breast cancer screenings, termed mammograms, are completed using a tool known as a mammography unit. A mammogram uses X-rays to take a picture of the inside of a woman's breast so experts can examine it for any potential issues, such as masses or tumors. Regular mammogram screenings are important to detect any signs of breast cancer as early as possible.
While they are most recommended for women aged 40 and over, women of any age who believe they are at risk or are experiencing symptoms of breast cancer should consult with their women's healthcare provider and schedule a mammogram. Women aged 40 to 44 should consider scheduling yearly mammograms, while women 45 and over should definitely schedule annual mammograms. Once women reach 54, they may consider switching to semi-annual mammograms.
Cervical Cancer Screenings
According to healthcare experts like the Centers for Disease Control and Prevention (CDC), a woman should begin scheduling cervical cancer screenings once she reaches the age of 21. It's recommended that women continue to screen for cervical cancer every three years thereafter to ensure the cervix is still healthy and cancer-free.
To screen for cervical cancer, physicians use a method known as a Pap smear. A Pap smear uses a small tool to scrape the cervix and the area around it for cells that healthcare experts can then test for potential abnormalities. In most cases, the cells collected during a Pap smear will be run through a Pap test and HPV test. A Pap test searches for any signs of cancer, including precancerous cells that are changing shape and may become cancerous if not addressed. The HPV test then checks for the presence of the human papillomavirus, which can cause genital warts and abnormal cell changes that may become cancer.
STD Tests
STD tests, including screenings for chlamydia and gonorrhea, are also important tests for women to schedule regularly when they are sexually active. Because women often do not experience symptoms when they have an STD, regular checks are critical, regardless of how you feel. The longer you go with an untreated STD, the higher your risk of developing long-term issues such as infertility or other diseases. If you are sexually active, schedule regular STD testing at your next well-woman check.
Blood Pressure Screenings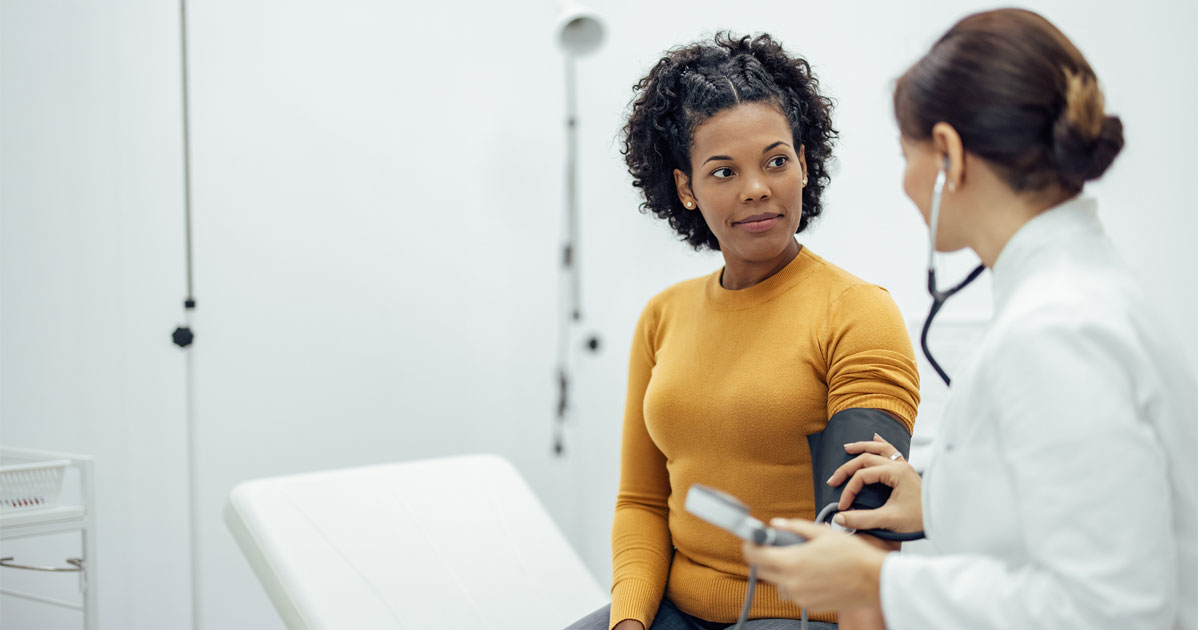 Your blood pressure plays a crucial role in your overall health. When your blood pressure is high, your heart must work harder to pump blood throughout your body. This can cause internal stress on blood vessels and the thickening of your heart's ventricles, which can increase your risk for heart attacks and strokes. Regular blood pressure screenings are especially important for women who are on birth control, as many varieties are known for increasing blood pressure.
Bone Density Tests
Studies have found that because women go through such a large number of hormonal changes over the years, they face a high risk for osteoporosis later in life. Osteoporosis has been linked to low estrogen levels, which are known to occur after menopause. Because of this, scheduling bone density screenings is especially critical during perimenopause or if you are known to have low estrogen levels. In most cases, bone density tests are performed by using a bone density scan, which is a low-energy X-ray usually done on your spine or forearm.
Thyroid Screenings
Thyroid tests are another important form of preventive care that many women overlook as they begin experiencing other women's health concerns. Because thyroid issues can begin to appear in young women even before they begin menstruating, it's crucial that you have regular blood tests performed that evaluate your thyroid and its function. Both hyperthyroidism and hypothyroidism are often genetically linked and can affect a woman's menstrual cycle and overall health.
Colorectal Cancer Screenings
According to the National Cancer Institute, colorectal cancer is one of the most common cancers seen in women today. This makes preventive screenings crucial so that any signs of the disease can be identified and treated as early as possible. The older a woman gets, the more significant the risk of colorectal cancer is, which is why most experts recommend screenings beginning around the age of 40. If your healthcare provider identifies precancerous masses, they can be treated or removed before they become dangerous.
HIV Screenings
HIV is a virus that causes AIDS, a disease that affects men and women alike by slowly weakening the immune system and associated organ function over time. Because there is no cure for AIDS, medication can only assist with slowing its progression. Having regular HIV screenings is imperative to protect your health and the health of those you love. If you're sexually active, you face the risk of transmitting HIV through unprotected sex. Don't hesitate to get tested for STDs and HIV, regardless of if you show symptoms.
Folic Acid Tests
Folic acid is a form of vitamin B-9 that plays a crucial part in helping the body create new cells, as well as assisting in their growth and function. For women who are looking to get pregnant or women who are already pregnant, folic acid is also vital in helping the baby to grow and develop. When a pregnant woman has a folic acid deficiency, the growing fetus has an elevated chance of developing defects. To ensure you and your baby stay healthy, don't forget to have your folic acid levels checked.
What Tests Should a Woman Schedule Every Year?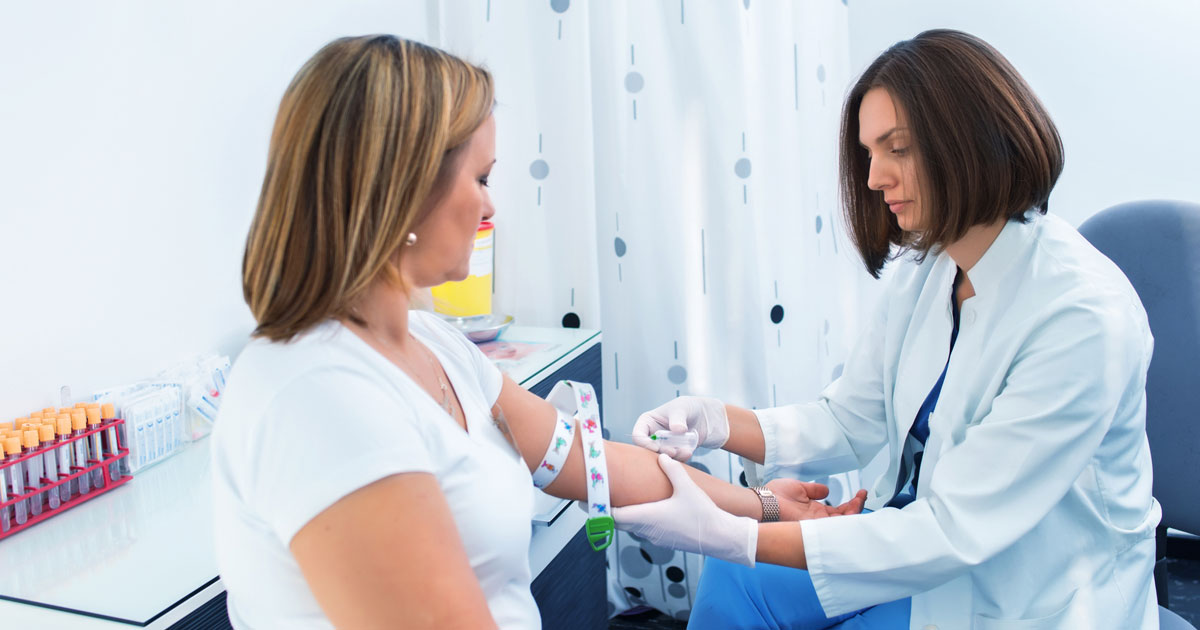 While some tests should be scheduled every few years or only at certain ages, there are specific screenings some women should have done annually to keep up with their health. These include:
Well-woman visits
Blood pressure screenings
Cholesterol screenings
Thyroid screenings
STD tests
Routine blood work
Tests by Age
Once you've learned about the various preventive tests and screenings you need to stay healthy, you may feel intimidated by the thought of scheduling your next appointment. Fortunately, the team here at Arizona Gynecology Consultants is prepared to guide you and help you plan for what's best for your unique needs. If you want to begin planning, here are the screenings and preventive care actions recommended for each age group and how often you need them performed:

18 and Under:
Receive HPV vaccinations on the recommended schedule to prevent HPV and the cancers it can cause
Have routine blood work done as well as blood pressure and cholesterol checks on an annual basis
Have your thyroid levels checked at least once
Have STD tests performed annually if you are sexually active or every time you are concerned about symptoms or sexual partners
21 – 29:
Begin regular visits with a gynecologist
Schedule a well-woman visit yearly
Have your first Pap smear performed and continue Pap smears with HPV tests once every three years
Have STD tests performed annually if you are sexually active or every time you are concerned about symptoms or sexual partners
Perform folic acid tests, especially if you're looking to get pregnant or are pregnant
Have routine blood work done annually, as well as blood pressure and cholesterol checks
Have your thyroid levels checked at least once
30 – 39:
Schedule a well-woman visit yearly
Have a Pap smear with HPV test performed every three years
If you have concerns about breast cancer, talk to your clinician about scheduling a mammogram
Have STD tests performed annually if you're sexually active with multiple or changing partners or any time you are concerned you may have an STD
Have routine blood work, blood pressure checks, and cholesterol checks performed annually
Schedule a thyroid screening
40 – 50:
Consider having yearly mammograms to screen for breast cancer from ages 40 to 44
Schedule yearly mammograms beginning at 45
Begin screening for colorectal cancer around the age of 45, and continue to do so every few years
Schedule a well-woman visit yearly
Have routine blood work, blood pressure checks, and cholesterol checks annually
Schedule a thyroid screening
50 – 65:
Continue screening for colorectal cancer every few years
Schedule your yearly well-woman visit
Schedule yearly mammograms until you reach 55 when you can consider switching to semi-annual mammograms
Consult with your clinician to determine whether you need any unique tests performed due to menopause and whether you still require Pap smears
Begin having bone density scans performed by 60 if you haven't already
Have routine blood work done annually, as well as blood pressure and cholesterol checks
65+:
Have bone density scans performed as regularly as your doctor sees fit
Schedule your yearly well-woman visit
Keep up with your routine blood work, blood pressure, and cholesterol checks
Continue screening for colon cancer
Discuss mammograms with your doctor to determine whether you still require regular screening
Arizona Gynecology Consultants: Preventive Care Experts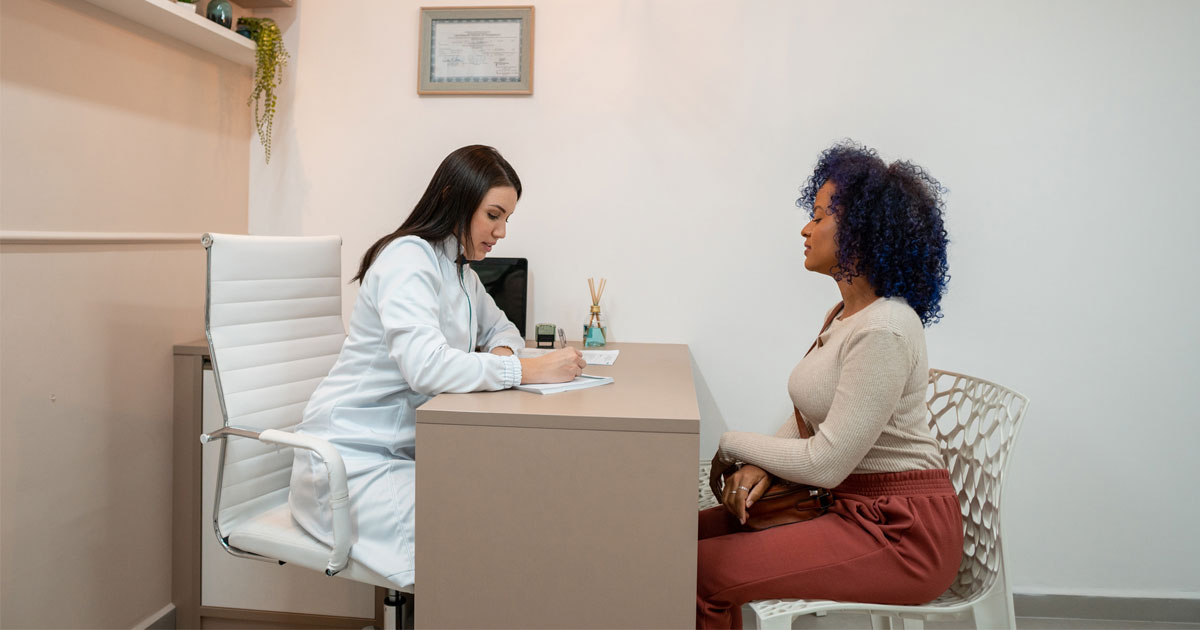 Here at Arizona Gynecology Consultants, your unique health needs are our priority. We understand just how important it is for women to stay healthy as they age, which is why we are dedicated to helping women at all stages of life to receive the proper screening and care.
Arizona Gynecology Consultants offers gynecology services in Phoenix and in our other locations across the valley, including well-woman visits and primary care for women. We also offer guidance for scheduling the proper preventive care services you need to stay healthy.
To learn more about how the team at Arizona Gynecology Consultants can help you stay healthy, contact us today to book an appointment.
---
Resources:
Founder and Medical Director of ARIZONA GYNECOLOGY CONSULTANTS
Dr. Kelly Roy is a specialist in surgical gynecology and advanced laparoscopy (and hysteroscopy). She is a long-time resident of Arizona and obtained her Bachelor of Science degree in Biomedical Engineering at Arizona State University before finishing her Doctorate of Medicine at the University of Arizona in 1997.
Dr. Roy completed her residency in Obstetrics and Gynecology at the then "Banner Good Samaritan Hospital" (now Banner University Medical Center), in Phoenix Arizona in 2001.
Well known for her teaching and surgical ability, she is on the faculty at the residency program at both Banner University Medical Center and Saint Joseph's Hospital in central Phoenix and is a Clinical Assistant Professor of Medicine at the University of Arizona College of Medicine, Phoenix Campus. Dr. Roy has taught advanced surgical techniques to medical students, residents, fellows and colleagues for over 15 years.
Dr. Roy is also a consultant to the medical device industry and has participated in the design and clinical testing of many instruments and surgical devices available on the world-wide market today.
Read More About Dr. Kelly Roy, MD   |   WebMD Profile   |   Health.USNews.com Profile |  Current Obstetrics and Gynecology Reports: TFA with the Sonata System