You've probably heard that your metabolism dictates how much weight you'll lose, or how successful you'll be at staying in shape. But is this just a false assumption, or is it true? Does metabolism actually matter in weight loss?
It's true that metabolism can have an impact on your weight. However, despite popular belief, there are many additional factors that go into your personal ability to lose weight.
What Is Metabolism?
Metabolism is a complex chemical process that converts what you eat and drink into energy. Your metabolism is what fuels the energy for your basic bodily functions, like blood circulation or breathing. Metabolism, or your metabolic rate, is how fast or slow your body burns calories, even while at rest.
Our metabolic rate is partially determined by our genetics. This means that a large portion of it is out of your control.
Factors that affect your metabolic rate are:
Your Sex
When compared to individuals in similar age and weight groups, males typically have less body fat and more muscle mass than females. This means that males usually burn more calories. [1]Buchholz, A. C., Rafii, M. Pencharz, P. B. (2001). Is resting metabolic rate different between men and women?.The British journal of nutrition, 86 (6), 641–646.https://doi.org/10.1079/bjn2001471
Your Body Composition
Individuals with larger body compositions and higher muscle mass have a faster metabolic rate than individuals with smaller bodies.
Your Age
As we grow older, we tend to gain more weight from fat and lose our overall amount of muscle. This can slow our metabolisms as we age.
Your metabolism isn't the only factor that determines how many calories you burn each day. The types of foods you are eating and the amount of physical exercise you engage in have a huge impact.
The two other factors that impact your weight are:
Physical Activity
The amount of calories your body burns through physical activity on a daily basis is largely dependent on what exercise you're doing. Even when you're going about your daily routine, your body is building calories. If you engage in an intense workout, you will be burning a lot more calories.
Thermogenesis (Digestion of Food)
Our bodies get our calories from food, but it actually takes calories in order to digest it. The entire digestive process, from eating, absorbing, and storing proteins from the food you eat, accounts for some of the calories you burn daily.
What Happens to Metabolism While You're Losing Weight?
While you're losing weight, your metabolism can actually drop. [2]Mph, L. R. W. (2018, January 8). How to lose weight without slowing metabolism. How to Lose Weight without Slowing down Your Metabolism | Ohio State Health Discovery. Retrieved May 26, 2022, from … Continue reading This is because there is less body weight or muscle mass to support. Individuals who experience a lower metabolic rate while trying to lose weight may have fallen prey to one of the endless numbers of unsustainable fad diets. Many fad diets that encourage fasting, liquid cleanse, or elimination of essential food groups can produce significant results, and quickly.
But at what cost? Reducing that many calories at one time isn't sustainable. You will lose weight in the short term, and your metabolism may momentarily spike, but you're not going to get the results you want long term. Losing weight efficiently means maintaining a healthy metabolism. Switching to a healthy, sustainable diet and increasing calorie burn can help you achieve your desired results.
Ways to Boost Your Metabolism
Add Interval Training to Your Exercise Program
Interval training is a type of workout that spaces out periods of high-intensity activity with periods of rest. Studies have found that High-Intensity Interval Training burns more calories during activity, and causes your body to continue to do so after exercise. [3]Danzer, H. (2016, April 27). Calories burned during HIIT exercise vs moderate exercise.Iowa State University Digital Repository.Retrieved May 26, 2022, from … Continue reading
Add Strength Training to Your Exercise Program
When you add more muscle mass to your body, you'll increase your metabolic rate, and start burning more calories while at rest.
Improve Your Eating Habits
You don't need to go on a super strict diet or a fad fasting program in order to make your eating habits healthier. The CDC recommends making a list of your eating habits, reflecting on which ones can be leading to weight gain, and reinforcing new behaviors in their place. [4]CDC (2022). Reflect, Replace, Reinforce.Centers for Disease Control and Prevention. Retrieved May 26, 2022, fromhttps://www.cdc.gov/healthyweight/losing_weight/eating_habits.html
You might find that you're eating too quickly or snacking out of boredom during the day. Once you recognize what habits can be improved, you can find new, healthier solutions. This could mean taking time to sit down and enjoy your meal when you can or replacing boredom snacking with an activity that gets you outside, like going on a walk.
Incorporate Metabolism-Boosting Foods Into Your Diet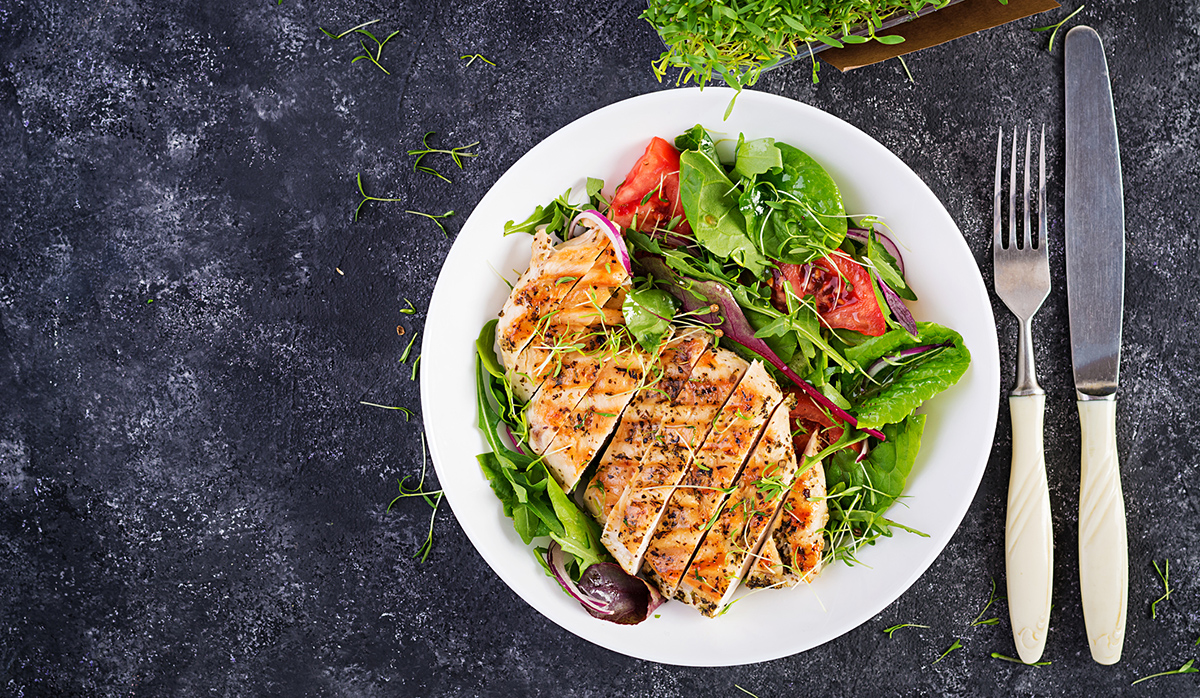 Eating foods that are rich in protein and fiber can make you feel fuller for longer and boost your metabolism. Try swapping out foods that have empty calories, like junk food or fast food, for meals that incorporate different kinds of legumes, berries, or seafood.
Practice Good Sleep Hygiene to Be Well Rested
Sleep hygiene is a term for the process of putting yourself in a state to get the best sleep possible. Good sleep hygiene means avoiding large meals before bedtime, not using electronic devices in your bed, and keeping your bedroom at a cooler temperature in order to get a good night's rest. Being well-rested can boost your metabolic rate, reduce stress, and prevent you from making poor dietary decisions.
Is Weight Loss Related to Raising Metabolism?
Although it's tempting to be able to pinpoint your weight gain on a slow metabolic rate, the reality is that weight gain can be due to a range of factors. There are instances where someone's metabolism may be significantly contributing to their weight gain. However, that's under rare circumstances and is usually the result of a medical problem.
The truth is that your metabolism is part of a natural, genetic process in your body, and it generally cannot be changed. Everyone's body adjusts their metabolism to their own particular needs.
In reality, the basic principles of weight loss are simple. You need to expel more calories than you are retaining. However, it can be much more complicated than that on an individual basis.There are a range of factors that can contribute to weight gain and weight loss that have absolutely no correlation to your metabolic rate. Maintaining weight loss in the long term has less to do with biology and can depend on everything from your psychological state, environment, and even your socioeconomic class. [5]Hall, K. D., & Kahan, S. (2018). Maintenance of Lost Weight and Long-Term Management of Obesity. The Medical clinics of North America, 102(1), 183–197.https://doi.org/10.1016/j.mcna.2017.08.012
In addition to your biological metabolic rate, genetics, physical activity, and eating habits, external factors that can impact your weight include the following.
Birth Control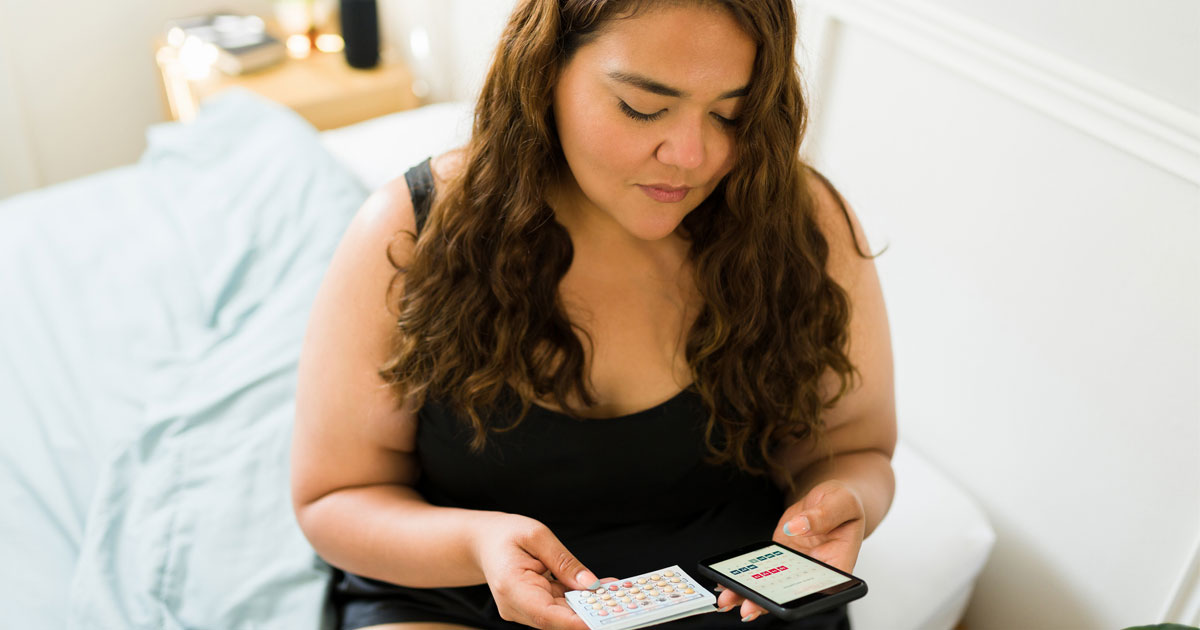 Because of the way certain birth controls impact your body's hormones, it can impact your ability to lose weight and can actually allow you to gain weight in certain circumstances. Not all methods of birth control are linked to weight gain, and not all weight gain is a result of the hormones released from birth control.
If you are concerned about the impact birth control may be having on your weight, the first thing you should do is speak to an experienced gynecologist. The knowledgeable staff at Arizona Gynecology Consultants can help you determine what side effects you may be experiencing from your personal birth control. They can also discuss what alternative options there are for you. If your birth control is not contributing to your weight gain, speak to one of our experts about our Medically Assisted Weight Loss Program. It may be the solution for you.
Stress
Being under stress can greatly influence your metabolic rate, and can cause individuals to gain or lose weight. If you are working long hours, or are a parent always on the go, you may not have time to sit down and slowly eat a meal, let alone plan something out that is healthy in advance.
Eating quickly on the go doesn't allow your body to properly start the digestive process. Your stomach can become full before the signal reaches your brain to stop eating, causing you to overeat in the process. If we don't take the time to stop and chew our food, then we don't get all of the important vitamins and nutrients out of it. Additionally, more food can go undigested by our bodies.
Stressed individuals are less likely to practice good sleep hygiene, resulting in an inability to have a good night's sleep. Lack of good sleep can impact your bodies in so many ways, including our weight.
Experiencing a significant lack of sleep can impact hormones in your body that control your hunger and appetite levels, causing you to overeat during the day. In addition, lack of sleep consequently gives you more hours to be awake, and therefore more time to potentially be eating. If you are a bored snacker who can't seem to sleep, you will have extra time to consume more calories than you actually need.
Psychological Well-Being
In addition to stress, there are other ways your psyche can relate to weight gain. Individuals who are experiencing depression, anxiousness, or other mental conditions may undereat or overeat, greatly affecting their hormonal balance and metabolism.
In some cases, certain medications can be the source of fluctuating hormones, resulting in weight gain or weight loss. It is not unheard of for depression and anxiety to be a side effect of certain birth controls. Speaking to the experts at Arizona Gynecology Consultants can help you identify if your birth control is causing you psychological side effects as well as any other birth control options available to you.
Sometimes, trying to lose weight and failing can cause someone to become depressed, or anxious about their eating habits. Having the support of a Medically Assisted Weight Loss program can give you the support you need to lose weight and keep it off.
What's the True Link Between Metabolism and Weight?
While metabolism is linked to weight, a slow metabolism alone isn't often linked to weight gain. The true link between metabolism and weight loss is not as strong as individuals are often led to believe. Successful, long-term weight loss results from keeping an eye on your personal eating choices, activity level, and overall health. That includes seeing your gynecologist regularly to ensure optimal health and wellness.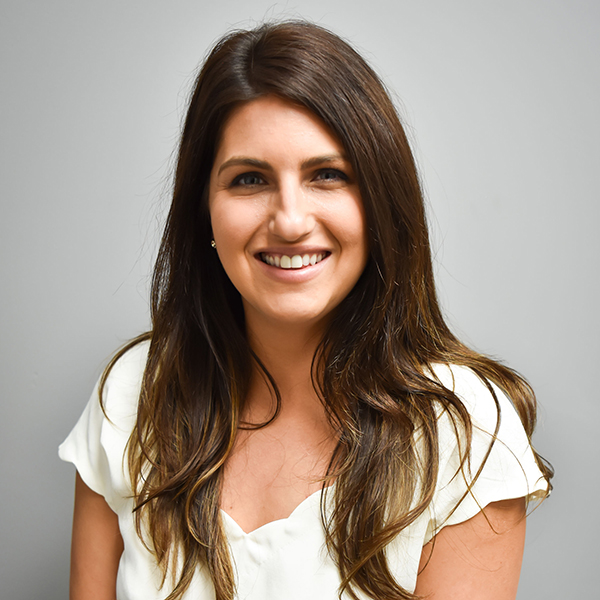 Nurse Practitioner

A native of Michigan, she received her Bachelor of Science in Nursing from Oakland University and a Master's of Science in Nursing from the University of Michigan. She started her career working in a step-down cardiac unit then discovered her enthusiasm for women's health care after transferring to a labor and delivery and postpartum nurse.
Jennifer has always been passionate about promoting health and wellness for women at all stages of life. She loves educating others and has a special interest in contraception management, wellness and nutrition as well as weight loss.
Jennifer loves to spend time outdoors paddle boarding or hiking with her significant other and their adorable Boston Terrier, Tucker. She loves to travel and has been to places as remote as Iceland, and additionally has visited five states while working as a traveling nurse. Jennifer enjoys various podcasts and feels it is important to continuously learn and grow both personally and professionally.
References

↑

1
Buchholz, A. C., Rafii, M. Pencharz, P. B. (2001). Is resting metabolic rate different between men and women?.The British journal of nutrition, 86 (6), 641–646.

https://doi.org/10.1079/bjn2001471

↑

2
Mph, L. R. W. (2018, January 8). How to lose weight without slowing metabolism. How to Lose Weight without Slowing down Your Metabolism | Ohio State Health Discovery. Retrieved May 26, 2022, from

https://health.osu.edu/wellness/exercise-and-nutrition/how-to-lose-weight-without-tanking-your-metabolism#:%7E:text=As%20we%20drop%20the%20weight,less%20body%20weight%20to%20support

↑

3
Danzer, H. (2016, April 27). Calories burned during HIIT exercise vs moderate exercise.Iowa State University Digital Repository.Retrieved May 26, 2022, from

https://dr.lib.iastate.edu/server/api/core/bitstreams/13938fcb-a701-4170-a543-b520a18306a4/content

↑

4
CDC (2022). Reflect, Replace, Reinforce.Centers for Disease Control and Prevention. Retrieved May 26, 2022, from

https://www.cdc.gov/healthyweight/losing_weight/eating_habits.html

↑

5
Hall, K. D., & Kahan, S. (2018). Maintenance of Lost Weight and Long-Term Management of Obesity. The Medical clinics of North America, 102(1), 183–197.

https://doi.org/10.1016/j.mcna.2017.08.012