Infertility can be a long and lonely road that doesn't seem to have any end in sight. Additionally, it's not something exclusive to those women who have never successfully become pregnant; infertility can affect anyone at any point in their childbearing years. For example, some women who became pregnant with ease earlier in life may later find that pregnancy seems impossible to achieve.
Regardless of how long infertility has lasted when attempt after attempt is unsuccessful, it can be an upsetting experience. For some women, it can seem as if they are destined to continue living the same experience over and over. Science tells us, though, that no matter how many failed attempts you experience, there's still a chance of conception.
Let's explore the emotional side of infertility and learn how hope and optimism can prevail.
The Emotional Roller Coaster of Infertility
Amidst all the ups and downs of hopeful optimism and feelings of defeat, women who experience infertility can find themselves at their lowest point. The repeated disappointment alone is enough to affect anyone's mood, but when you add irrational feelings of failure, guilt, and shame, infertility can start to weigh heavy on your overall well-being. Furthermore, these are just the feelings we impart on ourselves.
Consider the external pressures from partners, parents, friends, news and entertainment media, and even social media; just going to the grocery store can be upsetting when it seems like everyone can reproduce but you. In this way, infertility can affect a woman's mental health, confidence level, and self-worth.
Unfortunately, this is not an ideal environment for conception. While these feelings are common and are likely temporary, they can be detrimental to both your physical and mental well-being. Staying healthy and positive is optimal for anyone trying to conceive, but the time after an unsuccessful attempt can leave you exasperated and forlorn, awaiting the next window for conception to open.
Then there's the two-week wait before you can take a pregnancy test. These two weeks can seem like an eternity, especially if you are hyper-obsessed with conceiving and worrying about every possible sign your body is giving you that might indicate you are pregnant. The anticipation and worry over failing again can easily lead to sadness or even anxiety and depression.
Techniques for Dealing with Infertility
If you feel that the emotional rollercoaster of infertility is causing or contributing to anxiety, depression, or both, it is recommended you speak with a professional counselor about how you are feeling. In addition, there are strategies for coping with the emotional stress of infertility that can help you deal with the emotional ups and downs of infertility. There are several recommended techniques that can help ease the emotional impact, alongside scheduling an appointment with Arizona Gynecology Consultants to provide a fresh perspective and insight into your infertility. In the meantime, try some of the following suggested practices.
Identify Feelings and Fears and Acknowledge Them
Keep a journal of your feelings and be honest with yourself. If you're angry or sad, find a way to express your aggression in a healthy manner. It's okay to cry; just don't allow the sadness to consume you. Your feelings are legitimate, and you should not suppress them. Rather, you should release them when you need to and then move on about your day.
Put another way, after you've recorded your thoughts and feelings regarding your infertility in a journal, make a point of addressing them briefly and then leaving them there. Constantly rethinking your infertility is not healthy, so set aside a 20-minute time period each day to discuss how you feel with your partner or a friend. When you're finished, try not to overthink it for the rest of the day.
Explore Healthy Hobbies and Pastimes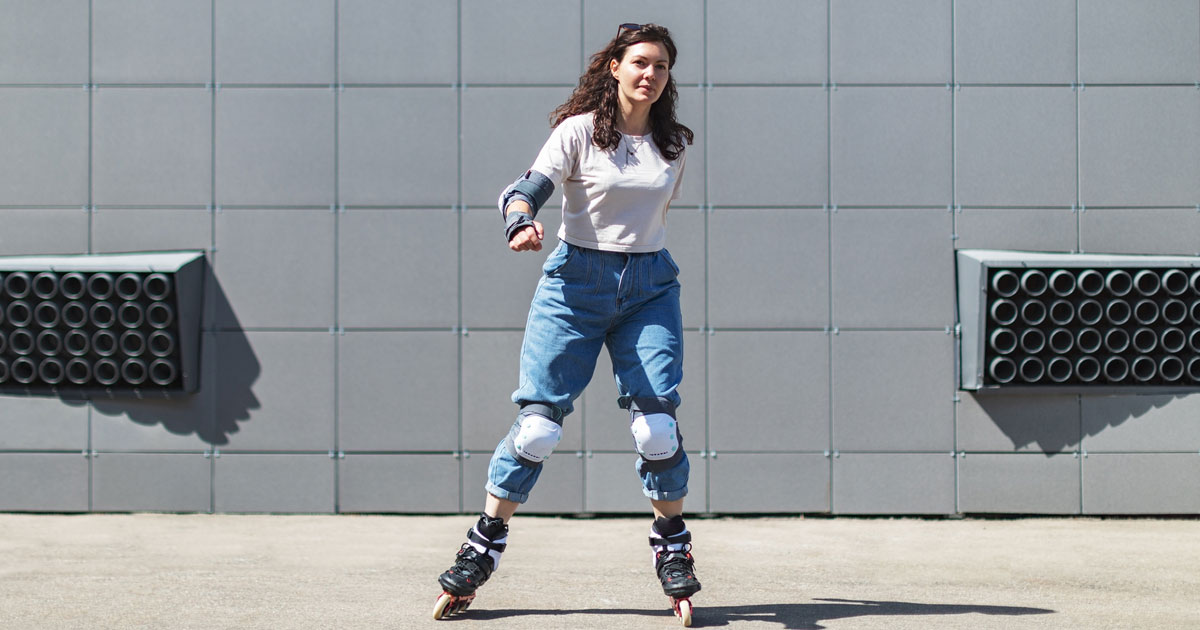 One way to keep your mind off your infertility and improve your mental health is to find active ways to spend your time and make it a point to do things you enjoy. Physical activity and enjoyable hobbies can improve your mood and morale. Physical activity can also be a great way to improve your physical health, expend energy during the day and help you sleep better at night, all of which can help improve your chances of conception. Finding ways to help others can also promote positive feelings and generate happiness within.
Create More Intimacy
If your relationship with your partner has been narrowed down to scheduled sex when it's time to ovulate, consider the value of creating intimacy. Maintaining intimacy with your partner throughout the month can involve focusing on pleasure, not just conception. Work on maintaining closeness before, during, and after sex, as scheduled sex that is based only on ovulation can lead to feelings of abandonment by both partners. What's more, intimacy doesn't have to end with sex. Make a point to spend time being close both in and out of the bedroom to stay connected within your relationship.
Know Infertility Is Not Your Fault
Sometimes, it seems like everyone else can get pregnant without even knowing what luteinizing hormones are, let alone needing to take them to trigger ovulation. It can seem like your body is failing you, and it can be easy to blame yourself for your unsuccessful attempts to conceive. Remember: you didn't do anything wrong. Allowing negative self-talk to take over and tank your self-esteem is not conducive to conception. The best way to expend your energy is by educating yourself on the facts about infertility and practicing new ways to cope with unsuccessful attempts.
Self-Care Is Essential
Taking time to relax, eat properly, exercise, and sleep well are all ways you can optimize your chances of getting pregnant. A worn-out body that is depleted of energy, vitamins, and nutrients does not create an ideal environment for conception. Take prenatal vitamins and make sure you are getting plenty of folic acid, then participate in activities for health, relaxation, and enjoyment, however that looks for you.
Stay Optimistic But Realistic
It is important to maintain a sense of optimism despite the challenges and setbacks of infertility. Set realistic goals that can provide you with a sense of achievement and also improve your chances of conception, such as eating better or getting more sleep. Achieving these short-term goals can make you feel accomplished and improve your outlook on your situation.
Find Your Flock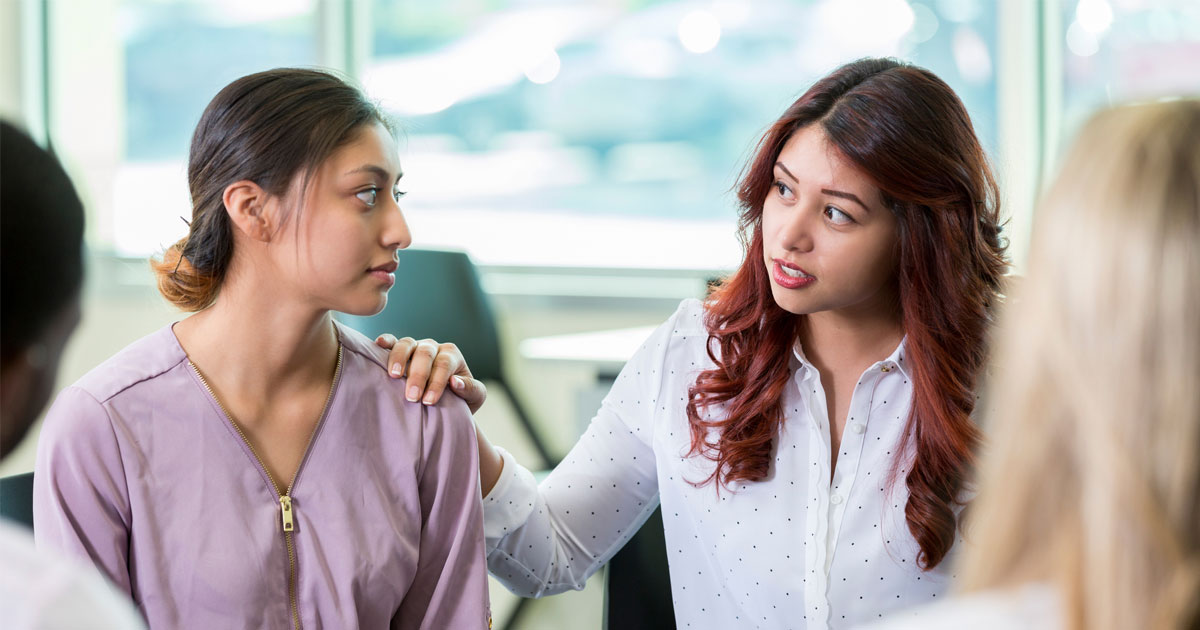 One of the most effective ways to cope with any hardship is to find others who are experiencing the same issues. Joining a support group with other women experiencing infertility can minimize the loneliness and desperation many women feel when trying to conceive for long periods of time. Hearing that others are feeling the same things you are feeling can help you confront the stigma, self-guilt, and shame so often associated with infertility. You can also exchange ideas and learn new things about treatments and methods that can increase fertility. Plus, the ability to relate to another individual is a powerful mood booster.
Explore Your Options – Because You Do Have Options
If you've been struggling with infertility on your own, schedule an appointment with a knowledgeable gynecology practice like Arizona Gynecology Consultants. Your doctor can hone in on specific circumstances that may explain why you have not been able to get pregnant. Identifying and addressing an underlying issue may be all it takes to get on the path to optimizing your efforts to get pregnant.
Extenuating Infertility Stressors
While the above tips are great ways to adjust the way you approach thinking about infertility, there are a number of external factors you have much less control over that may create stress. These involve social stressors, financial stressors, and relationship stressors.
Social Stressors
Social stressors include a variety of ways people can make you feel when attending social events at which they are faced with a number of reminders about their infertility. For example, your parents or your partner's parents may point out how long you've been trying to get pregnant in front of others or place pressure on you to have a child soon. Other family members may comment on how everyone else in the family has had a child except you. Social stressors could also involve facing friends, family members, and even strangers who have successfully carried a child while you are still waiting to get pregnant.
If you have discussed your infertility experience with others and have not established your boundaries, they may ask you for updates when you least expect it. In many cases, women aren't prepared to talk about infertility in casual or public conversations and often would rather not address the subject.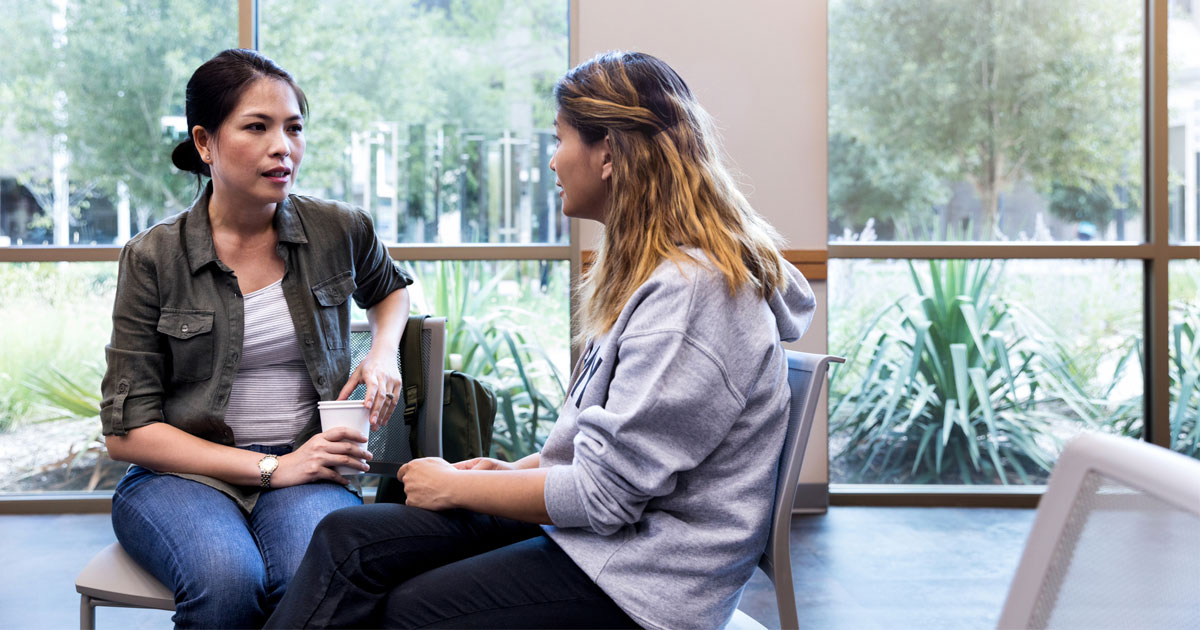 While it's important to talk about your experiences and how you're feeling, and you certainly have nothing to be ashamed of, if you don't feel comfortable talking about infertility, set boundaries and don't discuss it. Whether it's your family, your in-laws, other friends, or strangers, politely change the subject or honestly let them know you would prefer to talk about it at a different time. Depending on your comfort level, you might suggest they call you later to discuss it in private.
Talking to your partner about how you both will respond to friends and family mentioning your infertility will make sure you're both on the same page. Furthermore, talking about it beforehand and having a plan can allow your partner to save you from those moments when the conversation gets uncomfortable. Just remember to set a firm, clear boundary and stick to it.
Financial Stressors
Depending on your insurance, the root cause of your infertility, and the treatments you choose, infertility can certainly add a medical expense. Of course, the cost is worth it, but that doesn't eliminate the extra expenses infertility can incur. Whether you realized ahead of time the financial changes fertility treatment would create for your budget or had no idea the potential cost of treatment, infertility almost always means you'll need to reconsider your budgeting tactics.
If left undiscussed or unaddressed, the financial burden of infertility can weigh heavily on a relationship. Financial changes are normal with any change in your health, but it's important not to let them come between you and your partner. Talk about ways you can offset the cost of infertility treatments and be practical about budgeting for medical bills. It is also important to maintain sight of the financial costs of infertility and keep in mind the potential expenses related to the multiple-birth pregnancies that are common with treatments like in-vitro fertilization (IVF) may end up costing you more for delivery down the road.
First and foremost, be sure to begin your infertility journey with some clarity regarding the cost of fertility treatments. The average cost of IVF is about $12,000, but depending on the geographical region, it can be significantly higher or lower than these averages. Also, this does not include testing or diagnosis costs. Spending this much money out of your household budget can understandably create stress and problems for couples dealing with infertility. It is important to keep an open line of communication and talk to a professional counselor if it seems to be a problem too big for the two of you to handle.
Relationship Stressors
Pressure from the outside world and from each other can bring about a great deal of stress in a relationship. Make sure you set aside time to nurture your relationship with your partner outside of infertility in order to maintain a loving and intimate relationship throughout your infertility experience. Remember that your partner might be feeling some of the same feelings you are feeling. However, they may not share your exact feelings, and that's okay.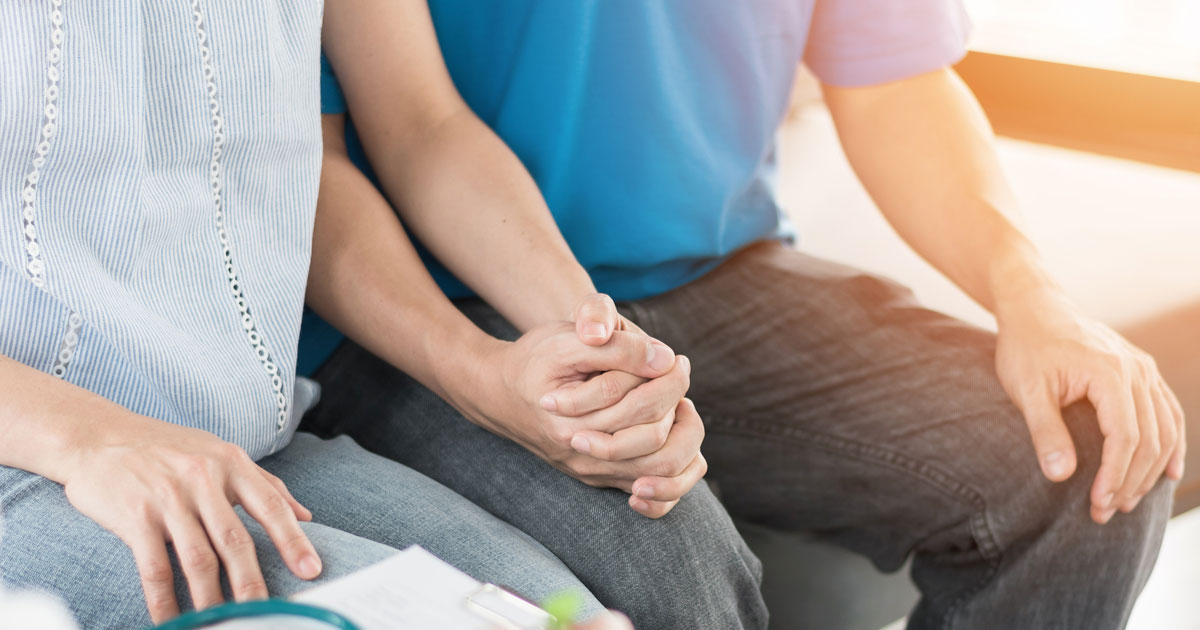 The important thing is to acknowledge your partner's feelings are valid and don't get upset if they don't have the same reaction you do when attempts fail or new treatments become available. Tell your partner how you feel and be honest about it. If you find you're having trouble communicating with your partner about your infertility experience, you may want to talk to a mental healthcare provider to obtain marital counseling to get through this difficult time in your relationship.
Fertility Resources
There are so many great resources for women and couples going through infertility. These resources can provide information, support, and help in a variety of ways and cover many facets of the infertility journey. They can also be a great way to educate yourself, your partner, and your friends and family about infertility and what you're going through personally.
Here are our favorite resources for those experiencing infertility:
Arizona Gynecology Services
Above all, make sure you are constantly checking on your mental health, both for yourself and your partner. If you feel overwhelmed, depressed, constantly anxious, or unsafe, speak to a professional immediately. If you're looking to gain a new perspective on your infertility journey, seek an appointment for Arizona gynecology services. Our approach to infertility and treatment options can help you maintain hope and positivity through one of life's most daunting journeys.
---
References :
Founder and Medical Director of ARIZONA GYNECOLOGY CONSULTANTS
Dr. Kelly Roy is a specialist in surgical gynecology and advanced laparoscopy (and hysteroscopy). She is a long-time resident of Arizona and obtained her Bachelor of Science degree in Biomedical Engineering at Arizona State University before finishing her Doctorate of Medicine at the University of Arizona in 1997.
Dr. Roy completed her residency in Obstetrics and Gynecology at the then "Banner Good Samaritan Hospital" (now Banner University Medical Center), in Phoenix Arizona in 2001.
Well known for her teaching and surgical ability, she is on the faculty at the residency program at both Banner University Medical Center and Saint Joseph's Hospital in central Phoenix and is a Clinical Assistant Professor of Medicine at the University of Arizona College of Medicine, Phoenix Campus. Dr. Roy has taught advanced surgical techniques to medical students, residents, fellows and colleagues for over 15 years.
Dr. Roy is also a consultant to the medical device industry and has participated in the design and clinical testing of many instruments and surgical devices available on the world-wide market today.
Read More About Dr. Kelly Roy, MD   |   WebMD Profile   |   Health.USNews.com Profile |  Current Obstetrics and Gynecology Reports: TFA with the Sonata System