"Do you have vulvar itching that sometimes gets worse with exercise, heat, sex, stress or hormone changes? Do you suffer from 'chronic yeast infections' but symptoms seem to return shortly after being treated with pills and creams?
"You may not be suffering from a yeast infection but a condition called seborrheic vulvitis.  Seborrheic vulvitis can be caused by a yeast organism called malassezia globosa.  It lives on all of us and has a job but can sometimes overpopulate causing intense itching, burning, irritation, and even small tears called fissures.  
"Seborrheic vulvitis is not worrisome or contagious but it is bothersome symptoms CAN be treated with the right medications."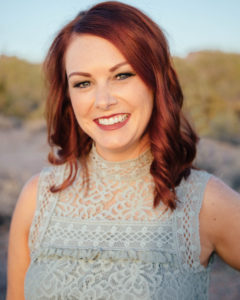 Wende Scholzen, WHNP
Arizona Gynecology Consultants Women's Health Nurse Practitioner
What Is Seborrheic Vulvitis?
Seborrheic vulvitis is a form of seborrheic dermatitis that effects the vulva (external female genitals). It is quite common in women, is not considered a serious condition, and can be treated. The condition may also be referred to as vulvovaginitis, or seborrheic dermatitis.
What Is Seborrhea (Seborrheic)?
Seborrhea is defined as "an excessive and/or abnormal discharge from the sebaceous glands." The sebaceous glands are simply the small glands in your skin that secrete oil (sebum) onto hair follicles to lubricate the hair and surrounding skin. Seborrheic simply means that the condition is directly related to the overactivity of these glands.
What Is Vulvitis?
Vulvitis is inflammation of the vulva, the external parts of female genitalia, including the labia majora and labia minora. Seborrheic vulvitis usually affects the outer skin, closer to where hair follicles are present. However, it can spread to the inner anatomy from outside genitalia.
Symptoms of Vulvitis? 
Itching (increasing in intensity and constant)
Pain or burning sensations in the vulva area
Redness and swelling of the lips of the vagina and vulva area
Dry, cracking skin in the vulva area
Vaginal discharge
Blisters or sores on the vulva area
Thick, scaly patches of skin or flaking near and on the vulva
What About Vaginal Itching that Is Not a Yeast Infection? 
Many women who complain of vaginal itching to their gynecologist and women's health professional adamantly explain that they don't believe that the chronic dryness and itching is related to a yeast infection – which can have similar symptoms. And those women are often correct.
In many cases, vaginal itching – if it is not due to a yeast infection – is due to some form of dermatitis. The dermatitis could be considered contact dermatitis, if it is due to a reaction from coming into contact with irritating substances such as:
Vaginal lubricants
Spermicides
Latex condoms
Latex diaphragms
Chemicals in clothing (dyes, laundry detergents, etc.)
Scented toilet paper
Tampons or sanitary pads
Shampoo, soaps or hygiene products
If the symptoms of itching or burning are localized to just the outer parts of the vulva, the condition is more likely to be dermatitis related, rather than a serious condition affecting the interior female genitalia.
Vulvitis: Is It Contact Dermatitis or Seborrheic Dermatitis?
When your gynecologist or women's health nurse practitioner narrows down the symptoms to dermatitis, the next step is to determine what the cause of the dermatitis is. In many cases the dermatitis surrounding the vulva is found to contact dermatitis – caused by the vulva coming into contact with allergens.
In these cases, the treatment could be as simple as cutting out the allergens and irritants and treating the existing vulvitis with anti-inflammatory medications or creams.
Malassezia Globosa Vulvar Infection 
Is the cause of symptoms actually seborrheic dermatitis of the vulva, particularly due to
malassezia globose
? Then, your doctor may choose to prescribe medications to get rid of the fungus. Your doctor may also try to treat the existing inflammation and any damage, scratching or infection that has occurred in the vulvar area.
Talk to Your Women's Health Doctor
It is so important for women to feel comfortable and trust in talking to their doctor about their vaginal health. It is all too common for women to worry themselves about what women's health symptoms could be, instead of just sharing with their doctor their worries.
Seborrheic vulvitis is the perfect example of this; the condition is very common and not serious, but because the condition shares symptoms with many more serious conditions, many women fear the worst. If you have vaginal or vulvar itching, burning or other symptoms, speak to your doctor to sort out the cause, instead of guessing.
Find Answers to Women's Health FAQs
Founder and Medical Director of ARIZONA GYNECOLOGY CONSULTANTS
Dr. Kelly Roy is a specialist in surgical gynecology and advanced laparoscopy (and hysteroscopy). She is a long-time resident of Arizona and obtained her Bachelor of Science degree in Biomedical Engineering at Arizona State University before finishing her Doctorate of Medicine at the University of Arizona in 1997.
Dr. Roy completed her residency in Obstetrics and Gynecology at the then "Banner Good Samaritan Hospital" (now Banner University Medical Center), in Phoenix Arizona in 2001.
Well known for her teaching and surgical ability, she is on the faculty at the residency program at both Banner University Medical Center and Saint Joseph's Hospital in central Phoenix and is a Clinical Assistant Professor of Medicine at the University of Arizona College of Medicine, Phoenix Campus. Dr. Roy has taught advanced surgical techniques to medical students, residents, fellows and colleagues for over 15 years.
Dr. Roy is also a consultant to the medical device industry and has participated in the design and clinical testing of many instruments and surgical devices available on the world-wide market today.
Read More About Dr. Kelly Roy, MD   |   WebMD Profile   |   Health.USNews.com Profile |  Current Obstetrics and Gynecology Reports: TFA with the Sonata System