Ever wonder why it's so hard to lose weight?
Anyone who has ever tried knows that weight loss is difficult. According to the Centers for Disease Control and Prevention, around half (49%) of U.S. adults reported trying to lose weight between 2013 and 2016. On average, 20% of overweight adults are successful in long-term weight loss (defined as losing 10% of body weight and maintaining for at least one year).
If these numbers are discouraging, it can be helpful to understand why it's so difficult to achieve and maintain weight loss—and how an evidence-based approach can help you sustain results over the long term. The use of such methods is recommended if you are considering an intervention like gastric bypass.
Look here to find the answer to "how long does menopause last?"
The Psychological and Physiological Battlegrounds of Weight Loss
Some people fall into the trap of oversimplifying weight loss as "calories in, calories out." Still others study popular books advertising fad diets such as Paleo and low carb. The truth is that weight loss is a multifaceted issue, a battle that an individual must fight on two different battlegrounds: the physiological and the psychological.
Many weight-loss experts use the Kubler-Ross model to explain the weight loss journey. You likely have heard of this process when describing grief or contending with an incurable illness, but it provides a helpful lens for how individuals perceive losing weight (and why it is so tricky).
Denial
In the denial stage, an individual readily makes excuses for their weight. For example, "shirts from stores always run small," or "I may have a belly, but that doesn't mean that I am overweight." In this stage, an individual has yet to confront the issue that weight is a problem.
Anger
Here, an individual has confronted the fact that their weight is a problem—and that causes issues. "It's not fair that I have to watch everything that I eat." Or, "why can my friend eat everything and look like that?"
Bargaining
Here, an individual starts thinking about incremental changes that can aid in the weight loss journey. "Maybe I should just eat more fruits and vegetables." Or, "Perhaps if I swap out olive oil for butter, I will lose some weight." Deep down, however, you know that cutting calories will be the key to achieving weight loss.
Depression
The depression stage doesn't refer to the clinical sense, but this is when a light bulb goes off, and the individual understands the depth of the problem and the need to resolve it. "How did I let myself get this far? Will I ever be able to stop it?"
Acceptance
In the final step, an individual realizes that they need to lose weight and resolves to create a long-term plan to address it. You accept that weight loss is essential, and you believe it is something you can achieve.
Getting Started on Your Weight Loss Journey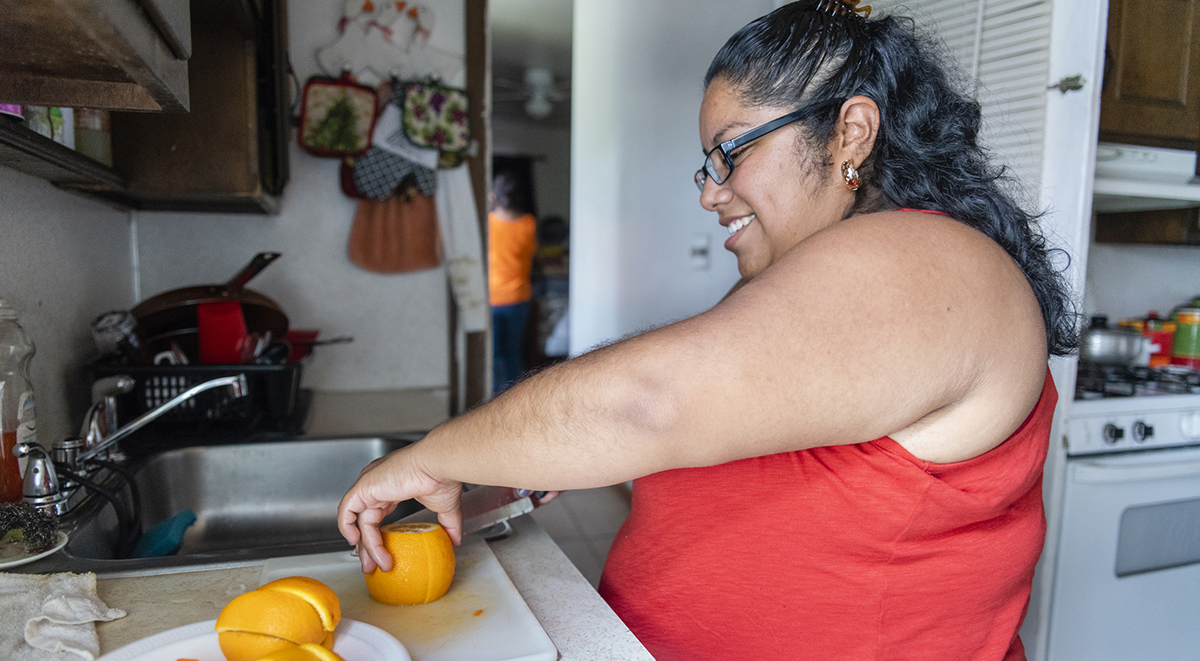 If you have made it this far, you have likely made it through the five stages and are ready to make a sustainable lifestyle change. The next step is understanding the right way to lose weight and keep it off. Though blogs and bookstore shelves will all claim to hold the secret to weight loss, the best approaches are based on rigorous scientific evidence and medicine. Medically supervised weight loss programs provide a solid foundation for weight loss that makes it more likely to sustain the results over the long term – and weight loss is often a prerequisite before electing to undergo surgery.
Pre-Surgical Weight Loss Programs
Pre-surgery weight loss plans have two aims (1) to instill healthy habits that will persist after surgery; and (2) to reduce the amount of fat around your vital organs, which reduces the risk of surgical complications. After surgery, your provider will also give you diet guidelines that come in weekly phases. The intent of pre- and post-surgery diet plans are to help you meet the requirements for surgery, promote healthy, sustainable habits, and reduce the risk of complications associated with excess weight and hormone imbalance.
Why Is It Important To Lose Weight Before Surgery?
It is important to lose some weight before surgery because it helps reduce the amount of fat in your abdomen and around your organs, which may allow for less invasive procedures such as laparoscopy in place of open surgery. Laparoscopic options are less invasive and involve shorter recovery times so that you can resume your regular activities sooner.
Losing weight before surgery also encourages you to rethink your dietary habits. Excess weight, particularly in women, has been linked to increased risk of certain cancers, heart disease, diabetes, hypertension, stroke, and arthritis. Conditions such as these not only affect life expectancy but also quality and level of enjoyment. Women who carry excess weight can struggle with infertility, depression, self-image issues, and social isolation. Following a presurgical weight loss plan can not only reduce the risk of surgical complications but improve quality of life long thereafter.
Your health care provider will develop your exact goals and plans. You may begin as soon as you qualify for the procedure. Adherence to pre-surgical diet plans is essential, as your procedure could be delayed or canceled if some weight loss does not occur.
Example Pre-Surgical Guidelines
Your health care provider will create a tailored pre-surgical plan. General guidelines include:
Elimination or drastic reduction of foods that are high in carbohydrates, such as potatoes, pasta, desserts, bread, and other bread products.
Reduction or elimination of foods that are high in saturated fats, such as fried foods and fatty meats.
Elimination of sugary drinks such as juice and soda.
Learning and exercising portion control.
Elimination of binge-eating behaviors.
Avoidance of alcohol, cigarettes, and recreational drugs.
Supplementation with a daily vitamin.
Protein supplements such as powders and shakes.
What Will My Pre-Surgery Diet Look Like?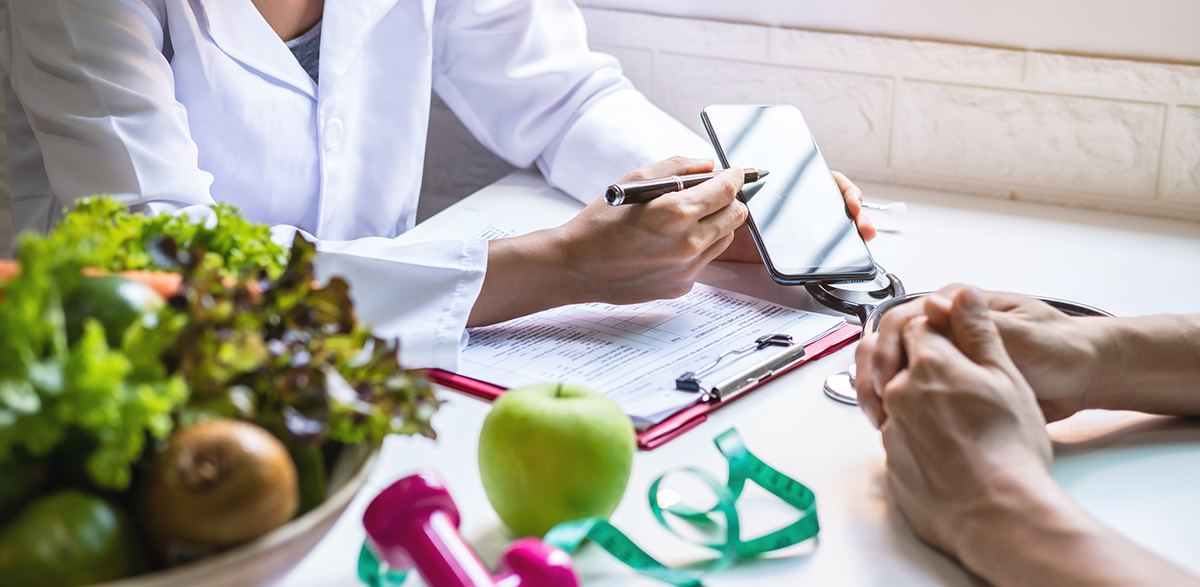 Pre-operative diets vary but usually consist of high-protein, low-calorie foods such as protein shakes. Protein helps protect your muscle tissue and can encourage your body to burn fat instead of muscle for energy. Protein is also essential for speeding recovery post-surgery.
As you approach your surgery date, your health care provider will switch you over to a mostly liquid or only liquid diet. In some cases, you may be able to continue eating bland solids such as fish, watered-down oatmeal, and soft-boiled eggs.
In the final days before surgery, your team will give your instructions about fluid and food intake. In some cases, your team may want you to drink carbohydrate-based fluids up to 2 hours before your surgery. In others, you may be asked to eliminate fluids 12 hours before surgery.
Women and Weight Loss: Special Considerations
Say you and a male friend, partner, or workout buddy choose to lose weight together. Though you may both faithfully count calories and dedicate yourself to the process, you may find that he loses weight earlier. It can be frustrating, but women often struggle to lose weight because of their genetic makeup. Several factors may be at play, such as:
Metabolism. Women tend to have more fat and less muscle mass compared to men. This affects your basal metabolic rate, or the number of calories your body burns at rest. The more muscle you have, the more calories you will burn, even when you're not exercising. For this reason, weight loss programs often encourage adding strength training in addition to healthy eating habits.
After-effects of pregnancy. A woman gains weight, including fat reserves, during pregnancy. Moms often have difficulty prioritizing healthy eating and exercising when caring for young children. The Centers for Disease Control and Prevention estimates that nearly half of U.S. women gain too much weight during pregnancy, making it that much harder to shed.
Menopause. It is also common for women to gain weight during menopause as their hormones diminish and metabolism slows. During this stage, weight tends to concentrate in the abdomen.
PCOS. Between 5 and 10% of American women struggle with polycystic ovarian syndrome (PCOS), which leads to hormonal imbalances that can make losing weight more difficult. PCOS also has ties to menstrual irregularity and infertility.
Effective weight loss in women relies on a combination of factors, such as hormone balance, an understanding of the factors contributing to weight gain, and the development of plans that are both realistic and achievable. Medically supervised weight loss programs have been linked to long term positive outcomes and clinically significant weight loss.
A health care provider who specializes in women's health can help you navigate other important considerations surrounding presurgical weight loss and reproductive health, such as:
Contraceptive use. Women who are obese can experience irregular periods as well as uncomfortable symptoms arising from comorbid conditions such as PCOS. As they lose weight, many women find that their fertility and menstrual cycles normalize. Women wishing to avoid pregnancy should speak with their health care provider about contraceptive use pre- and post-surgery.
Pregnancy. If you wish to become pregnant following a weight loss program or surgery, it is essential to talk to your health care provider about nutritional supplementation and meeting the needs of your growing baby.
Osteoporosis. Women are already at a heightened risk of osteoporosis, and a growing body of evidence suggests that obesity can compound this risk. Your healthcare provider should talk to you about the importance of monitoring bone density and discuss supplementation to reduce your risk.
If you are considering medical weight loss or interventions such as surgery, it is essential to team with a specialist with a background in women's health. A women's and reproductive health practitioner can help you navigate the challenges and special considerations that come with being a woman of reproductive age. If you've ever thought "I need to find a gynecologist near me" then look no further.
Our Medical Weight Loss Team
The team at Arizona Gynecology Associates is ready to help you tackle your weight loss journey. Julia Cyr, DNP, heads up our medical weight loss team. Julia has long held a passion for delivering compassionate health care to women through all stages of life. In addition to medical weight loss, she also specializes in contraception management, nutrition, and hormone replacement. This makes her uniquely qualified to help women navigate the challenges of weight loss, both pre- and post-surgery.
At Arizona Gynecology Associates, we understand that weight loss is a battle that women fight on both psychological and physiological fronts. We strive to help our patients understand the underlying causes surrounding their weight, from habits that can lead to unhealthy eating to other conditions such as metabolic disorders or PCOS. We help you, as an individual with unique circumstances, overcome your challenges, and kickstart your healthier life.
We are committed to helping you achieve and sustain significant weight loss! For more information about our weight loss services, please contact us today. Kick your frustration to the curb and make healthy lifestyle changes that last.
Founder and Medical Director of ARIZONA GYNECOLOGY CONSULTANTS
Dr. Kelly Roy is a specialist in surgical gynecology and advanced laparoscopy (and hysteroscopy). She is a long-time resident of Arizona and obtained her Bachelor of Science degree in Biomedical Engineering at Arizona State University before finishing her Doctorate of Medicine at the University of Arizona in 1997.
Dr. Roy completed her residency in Obstetrics and Gynecology at the then "Banner Good Samaritan Hospital" (now Banner University Medical Center), in Phoenix Arizona in 2001.
Well known for her teaching and surgical ability, she is on the faculty at the residency program at both Banner University Medical Center and Saint Joseph's Hospital in central Phoenix and is a Clinical Assistant Professor of Medicine at the University of Arizona College of Medicine, Phoenix Campus. Dr. Roy has taught advanced surgical techniques to medical students, residents, fellows and colleagues for over 15 years.
Dr. Roy is also a consultant to the medical device industry and has participated in the design and clinical testing of many instruments and surgical devices available on the world-wide market today.
Read More About Dr. Kelly Roy, MD   |   WebMD Profile   |   Health.USNews.com Profile |  Current Obstetrics and Gynecology Reports: TFA with the Sonata System