It's official: summer is here. And knowing Arizona weather, it's only going to get warmer and sunnier for longer periods of time, so it's important to protect yourself from the effects of sun exposure. It's particularly important since we live in Arizona, where the sun is out for a greater percentage of the year, and since we receive much more sun here than in most other states.
Summer is not the only time you need to protect yourself and your skin, but it's still a good time of year to get updated information about skin protection, as ultraviolet radiation is stronger during this time of year. Knowing the myths and facts about sun exposure is necessary to stay safe each summer, and to stay updated on how best to protect yourself from the dangerous effects of sun damage to your skin.
Sun Exposure: More Dangerous Than It Seems
Sun exposure seems like a good idea, as we often think of the sun as the thing that gives us life, warmth, light, and happiness. After all, without the sun, this planet would never have become inhabitable for us. While all of this is true, the sun can still cause serious damage to your skin after even short amounts of exposure. To prevent damage, you need to be aware of the dangers related to sun exposure.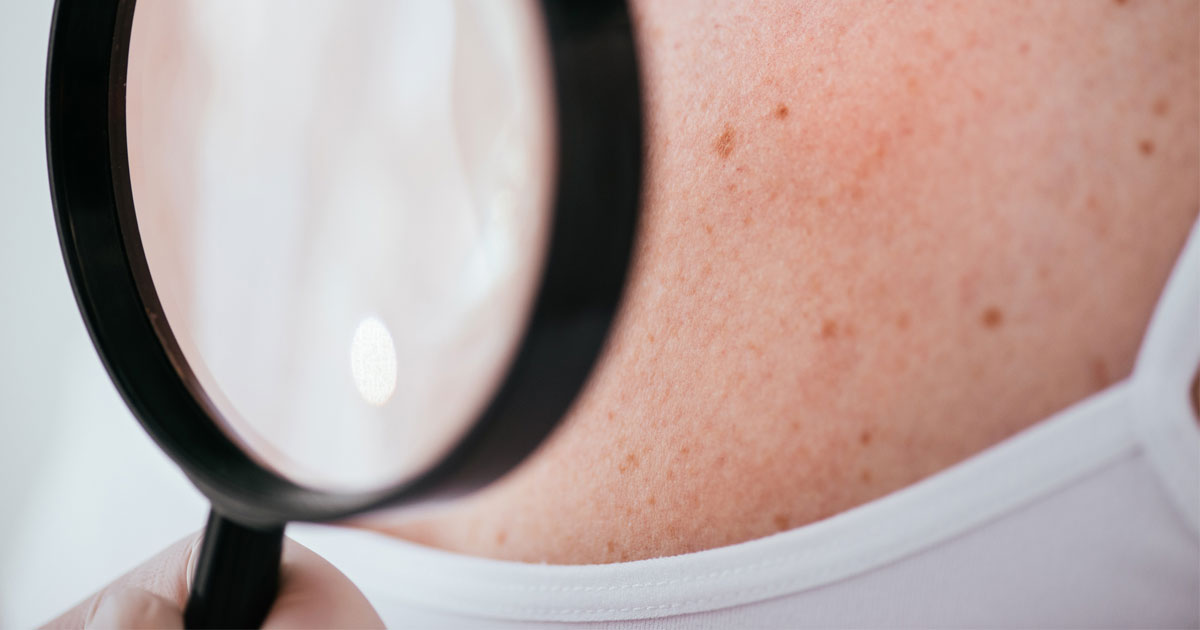 Sun damage comes in the form of solar and ultraviolet radiation and its molecular damage to your skin, causing short-term issues like photosensitivity or sunburn that can irritate and injure your skin; or long-term issues like photoaging, where the damage affects your skin at a much deeper level, and could lead to skin cancer as well as other permanent skin deterioration and health effects. [1]Gonzaga, E.R. Role of UV Light in Photodamage, Skin Aging, and Skin Cancer. AM J Clin Dermatol 10, 19–24 (2009).https://doi.org/10.2165/0128071-200910001-00004
Myths Related to Sun Exposure
It's important to know the commonly circulated myths related to sun exposure, so you know the risks for the summer and what you can do to stay safe
Myth: Sun Exposure Is Only a Problem in Summer, Not When It's Cold or on Cloudy Days
It's a common assumption: it's colder in the winter, and you don't feel the effects of the sun on your skin, so you won't experience sun damage, right? While people don't tend to get sunburned as much in the winter because of the angle of the sun, most equate fewer burns with the colder temperatures. As a result, many people think that cooler days in the summer also offer a respite from sun exposure.
However, it isn't true — the damage caused by the sun is a result of the ultraviolet rays, not the amount of heat in the air. While UV levels vary based on the time of year and the angle of the sun, colder temperatures do not affect the levels of UV.  [2]Farman, G. (n.d.). Ultraviolet (UV) / Ozone Frequently Asked Questions. Bureau of Meteorology. Retrieved May 25, 2022, from http://www.bom.gov.au/uv/faq.shtml Because of this, days in the summer where the weather is cloudy, windy, or a little colder than average will still cause skin damage unless you take steps to protect your skin
Myth: People With Dark Skin Don't Need Sunscreen to Protect Their Skin From the Sun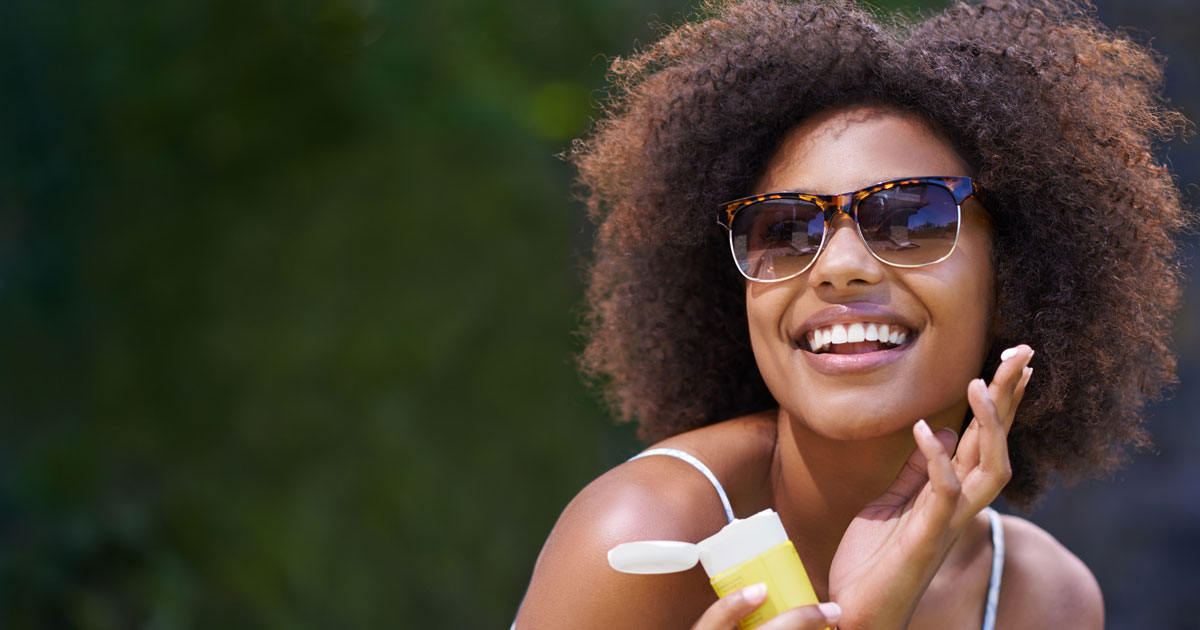 Many people with dark skin believe their skin has sufficient protection from sun exposure, or that they don't suffer the same consequences of sun damage to their skin. However, UV radiation causes skin damage on all types of skin, regardless of color. [3]Taylor, S. C., & Alexis, A. F. (2022). Misconceptions of photoprotection in skin of color. Journal of the American Academy of Dermatology, 86 (3) S9-17. https://doi.org/10.1016/j.jaad.2021.12.020 Wearing proper protection against radiation exposure can make your skin healthier, and lessen the physical effects of skin damage like hyperpigmentation or dark spots. Applying sunscreen can go a long way for the beauty of your skin and, more importantly, its long-term health and protection against UV exposure effects.
Myth: Fake Tans Are Sufficient Protection From Sun Damage and Can Replace Sunscreen
While many people who use spray tans and tanning lotions believe that these products are a safer alternative to sunbathing, they in fact are more likely to receive sunburns than people who don't use spray tans and tanning lotions. This is because the products provide a very small amount of UV protection that people believe to be enough, but they don't provide enough protection for the skin. They must be used with high-SPF sunblock to prevent damage from sun exposure. [4]Brooks, K., & Brooks, D. (2006). Use of artificial tanning products among young adults. Journal of the American Academy of Dermatology 54 (6), 1060-1066.https://doi.org/10.1016/j.jaad.2006.01.01 It's much safer for your skin and long-term health to use sunscreen in addition to tanning lotions, reapplying the sunscreen every two hours to best protect your skin from harmful rays.
Myth: The More Exposure to Sunlight, the Less Vitamin D Deficiency You Suffer
While Vitamin D is important for the health of your body and mind, that doesn't mean you or your family needs long stretches in the sun unprotected. In fact, you should never spend time in the sun unprotected. Many people are confused about how much protection from the sun they should employ when there are health benefits to sun exposure. [5]Littlewood, Z., Greenfield, S. (2018). Parents' knowledge, attitudes and beliefs regarding sun protection in children: a qualitative study. BMC public health, 18 (1), … Continue reading
So, is sun exposure healthy? The truth is that you will still boost your levels of Vitamin D with minimal exposure while using sun protection. The higher amounts of UV in the middle of the day mean you don't need as much sun exposure to get your healthy dose of Vitamin D, so moderation is important—limit your exposure as much as possible, and always use sunblock. [6]Tsiaras, W. G., & Weinstock, M. A. (2011). Factors influencing vitamin D status. Acta dermato-venereologica, 91 (2), 115–124. https://doi.org/10.2340/00015555-09800 There are also other, safer ways to get your Vitamin D without exposure to UV and solar rays that harm your skin's health.
Myth: Glass Provides Protection From the Sun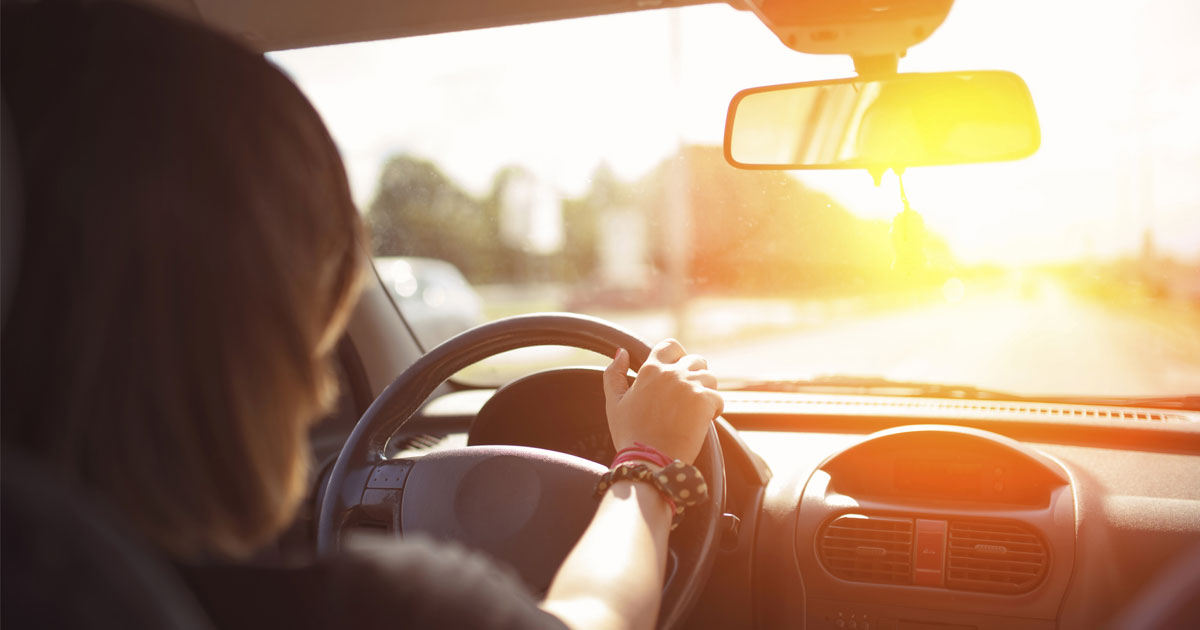 Glass seems like a barrier against the effects of sun exposure, but this is almost never the case. While some types of glass can limit the amount of UV radiation, there are still types of UV rays that can enter. Glass that can completely block all UV radiation is not commonly installed in most cars or buildings. [7]Almutawa, F., Vandal, R., Wang, S. Q. Lim, H. W. (2013). Current status of photoprotection by window glass, automobile glass, window films, and sunglasses. Photodermatology, photoimmunology … Continue reading Because of this, your skin can still be harmed with long periods of sun exposure ,even behind glass. In fact, the left side of the face and left arm are more affected by sun damage as a result of the driver's side window exposure. Even if you're behind glass, be sure to adequately cover your skin with clothing or sunscreen to keep it protected.
Protect Your Skin
The more informed you are about these myths, the more you understand about what amount of sun exposure is good for you and what's dangerous to your health. Even more importantly, you'll need to learn how to stay safe from UV and solar radiation. While there are health benefits to a small amount of sun exposure, it's all about moderation. You need to keep your skin safe from any sun radiation exposure lasting longer than a few minutes. Keep your skin covered to protect it from UV rays during both summer and winter months.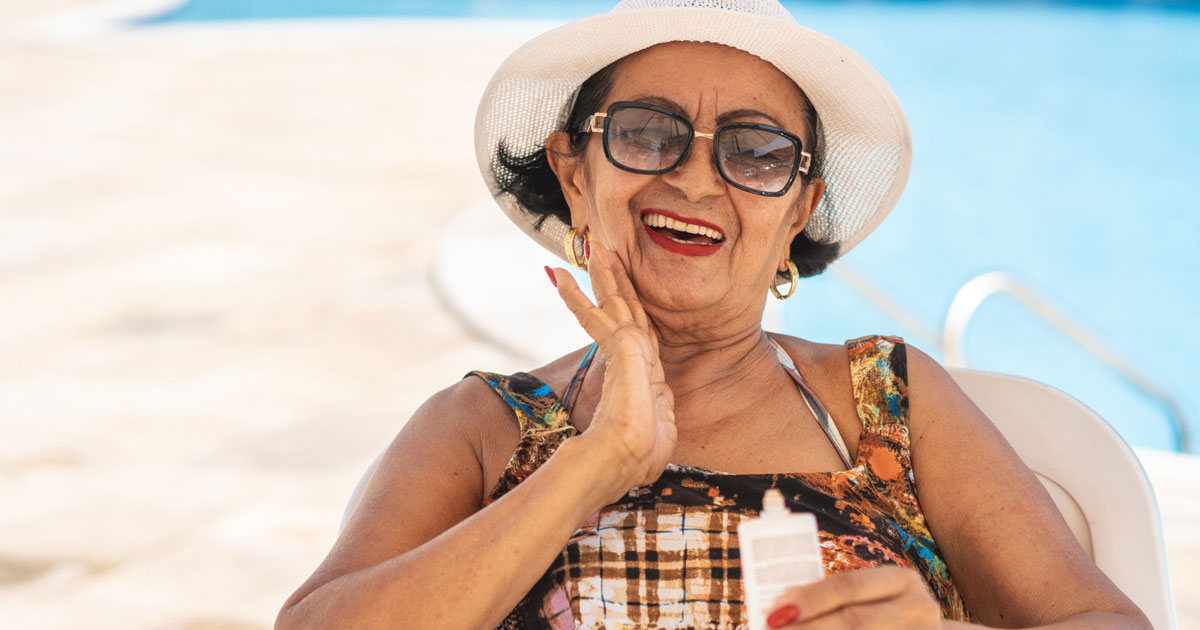 There are many things you can do to protect yourself from the effects of sun damage.
Wear protective clothing—protective clothing and coverings like long-sleeved shirts, pants, and hats will completely block UV rays from reaching your skin.
Avoid the points of the day that have the strongest UV radiation, which is often the six hours surrounding the highest point of the sun, or noonday.
Applying sunscreen and sunblock regularly to exposed skin is imperative, but applying it once a day is not enough; finding the adequate sunscreen for your skin, applying it thoroughly and evenly to yourself, and reapplying every two hours is the best way to protect your skin from sun exposure damage.
Pay attention to your skin—if it's irritated or sunburned, you need to be using more protection from solar radiation.
Rid Yourself of Myths Related to Sun Exposure
Stay safe and protected this summer when you're out in the sun, and spread the word about the facts of sun exposure. The more people who expose the myths surrounding sun exposure, the safer everyone will be from the negative effects of solar and UV radiation, and then everyone can enjoy the summer sun properly, while keeping their future health and the health of others safe. Protecting your skin, along with visiting an experienced gynecologist, should be a part of every woman's routine.
Kristina Calligan is a sub-specialty nurse practitioner in Women's Health. A native to Arizona she obtained her Bachelor of Science in nursing in 2006 at Grand Canyon University in Glendale, Arizona. Never one to stop striving and achieving all that she could, she completed two master degrees in Nursing Science and Business Administration in 2012. Ms. Calligan joined Arizona Gynecology Consultants in 2009. Prior to working at Arizona Gynecology Consultants, she worked as a nurse in labor and delivery at several local hospitals and a research coordinator in women's health care.
References

↑

1
Gonzaga, E.R. Role of UV Light in Photodamage, Skin Aging, and Skin Cancer. AM J Clin Dermatol 10, 19–24 (2009).

https://doi.org/10.2165/0128071-200910001-00004

↑

2
Farman, G. (n.d.). Ultraviolet (UV) / Ozone Frequently Asked Questions. Bureau of Meteorology. Retrieved May 25, 2022, from

http://www.bom.gov.au/uv/faq.shtml

↑

3
Taylor, S. C., & Alexis, A. F. (2022). Misconceptions of photoprotection in skin of color. Journal of the American Academy of Dermatology, 86 (3) S9-17.

https://doi.org/10.1016/j.jaad.2021.12.020

↑

4
Brooks, K., & Brooks, D. (2006). Use of artificial tanning products among young adults. Journal of the American Academy of Dermatology 54 (6), 1060-1066.

https://doi.org/10.1016/j.jaad.2006.01.01

↑

5
Littlewood, Z., Greenfield, S. (2018). Parents' knowledge, attitudes and beliefs regarding sun protection in children: a qualitative study. BMC public health, 18 (1), 207.

https://doi.org/10.1186/s12889-018-5091-8

↑

6
Tsiaras, W. G., & Weinstock, M. A. (2011). Factors influencing vitamin D status. Acta dermato-venereologica, 91 (2), 115–124.

https://doi.org/10.2340/00015555-09800

↑

7
Almutawa, F., Vandal, R., Wang, S. Q. Lim, H. W. (2013). Current status of photoprotection by window glass, automobile glass, window films, and sunglasses. Photodermatology, photoimmunology photomedicine, 29 (2), 65–72.

https://doi.org/10.1111/phpp.12022