Unfortunately, birth control myths circulate throughout the web. But, with the right information, you can make informed choices regarding contraceptive care.
Myth: There Are Few Methods of Birth Control, and Women Are Severely Restricted in Their Choices
While the responsibility to use birth control rests almost exclusively on women, we are fortunate in that there are many methods of birth control from which to choose. Each option works in different ways, and the method that works best for your lifestyle should be strongly factored into your choice.
Consider these popular options, all readily available from a healthcare provider:
Permanent Birth Control – There are surgical procedures available that will prevent a person who can ovulate from becoming pregnant, including tubal ligation or removal of the fallopian tubes.
Implant – A small rod is placed underneath the skin in your upper arm by a healthcare provider, where it dispenses hormones that prevent pregnancy.
Intrauterine Device (IUD) – A small, t-shaped device is placed into your uterus by a healthcare provider. Some dispense hormones, and some act as a physical deterrent to pregnancy.
The Shot – This is an injection of the hormone progestin that must be given by a medical professional.
Vaginal Ring – A flexible ring containing hormones is inserted into the vagina for three weeks at a time each month.
The Patch – A sticker-like patch is applied almost anywhere on the skin every week. It releases hormones via the skin.
The Pill – This is an oral medication taken at the same time each day that releases progesterone and estrogen to prevent pregnancy.
Emergency Contraception – This is an oral medication (sometimes a copper IUD) that can be administered up to five days following unprotected sex to prevent implantation.
Condom – Either polyurethane or latex, condoms are a physical barrier between the two partners.
Spermicide – These sperm-killing chemicals can come in the form of foams, film, or suppositories and can be placed in the vagina or used with a condom
Fertility Awareness – Also termed natural family planning, this occurs when a woman tracks her cycle and avoids sex during the period when she is most likely to conceive.
Pull-Out Method – This often-ineffective method involves removing the penis from the vagina prior to ejaculation.
Choosing the birth control method or methods that will most easily fit into your routine requires research and a discussion with a healthcare provider.
Myth: Birth Control Will Cause Cancer
Though there is some truth behind this myth, the statement itself is misleading. Some studies suggest there is a potential link between birth control pills, specifically the triphasic pill, and an increased risk of cervical cancer and breast cancer. A 2017 study found a mild increase in the rates of breast cancer in women using oral contraceptives; however, this study could not control all other risk factors because it was a prospective study. The overall risk of breast cancer remains low. There is also evidence that hormonal birth control can reduce the risk of endometrial cancer, colorectal cancer, and ovarian cancer.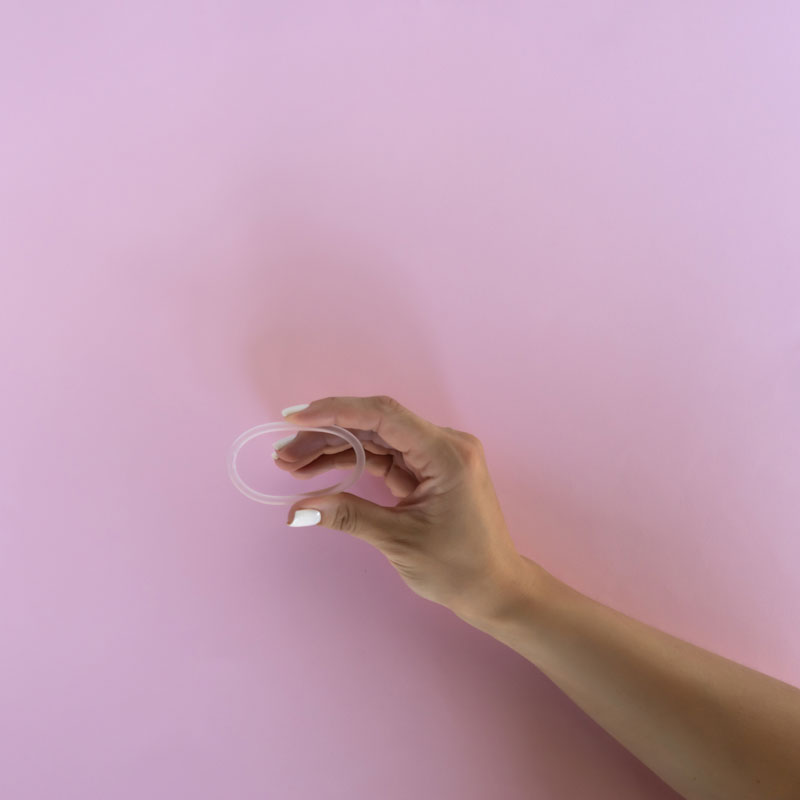 Myth: IUDs Are Unsafe to Use
An intrauterine device (IUD) is a small plastic or copper t-shaped object that is inserted by a healthcare professional into the uterus to prevent sperm from reaching an egg and to prevent the implantation of a fertilized egg. IUDs that contain hormones may also prevent ovulation. Either form is a safe and effective method of birth control that has a 99% success rate of preventing pregnancy. That means that for every 100 women that use an IUD, less than 1 of them will get pregnant each year.
This myth likely arises from several high-profile cases of pelvic infection and subsequent infertility that resulted from the strings of one type of IUD. These issues occurred 30 years ago. Fortunately, in response, modern devices were created to eliminate the risk of infection, and this myth is no longer true.
Myth: Birth Control Pills Cause Birth Defects in Babies
Birth control pills are highly effective at preventing pregnancy when taken as directed. However, they are not 100% effective. This means that pregnancy may occur for teen girls and women even if the pill's instructions are followed. If a pregnancy does occur, the birth control pill will not harm the growing fetus.
There was previously some concern about other medications that used progesterone, but these claims have never been substantiated by scientific studies. Taking birth control while pregnant is not recommended, but no harm will come to the fetus if you continue taking the pills. Even if it takes weeks or months for you to notice a pregnancy while taking birth control pills, the fetus will not be affected.
Myth: Birth Control Means Using a Hormonal Method
People frequently assume that birth control means hormonal forms of pregnancy prevention. There are many hormonal methods of birth control, including pills, implants, patches, and the hormonal IUD. Still, for some people, hormonal birth control methods are not possible because they will not or cannot use them. Fortunately, these are not the only methods available.
Though many of the commonly known methods are hormonal, there are multiple options to choose from if you are attempting to avoid a hormonal route. Some of these routes are equally as successful at preventing pregnancy as hormonal birth control. The copper IUD contains no hormones but remains 99% effective at preventing pregnancy, a rate even more effective than the hormonal birth control pill. Condoms are non-hormonal and aid in STD prevention.
Fertility planning is another method of non-hormonal birth control. The woman keeps track of their menstrual cycle and avoids sex during her most fertile days to prevent pregnancy. If you have recently given birth and choose to breastfeed, this can be a viable option for birth control as it has a high success rate under some circumstances.
Myth: Birth Control Pills Are Unsafe Because They Cause Blood Clots
A serious side effect associated with birth control pills is an increased risk of thrombotic complications like myocardial infarction, stroke, and venous thromboembolism (VTE). This side effect is more commonly known as a blood clot in the heart, limbs, brain, and groin. The potential risk factor increases for women that are in midlife, those who smoke, and those who have a risk of heart disease.
These side effects can be life-altering or even deadly. However, the risk of blood clots with birth control is low. It is true that the risk can be higher for women that take the pill, but the increase is only marginal. To fully understand the increase, consider that the risk of a blood clot while taking the pill is lower than the risk during pregnancy, delivery, and post-partum—just one in 3,000.
Myth: You Should Not Consider an IUD if You Have Not Already Had Children
IUDs are extremely successful at preventing pregnancy, with over a 99% success rate. Better yet, they offer long-term pregnancy prevention. For these reasons, IUDs should be included in any birth control conversation that you have with your gynecologist. This myth arose because a woman's cervix and uterus will be slightly larger after giving birth, so IUD implantation and use may be more comfortable after childbirth. This is an old myth, IUDs are safe and effective even if you have not had any children.
Myth: All Birth Control Pills Work the Same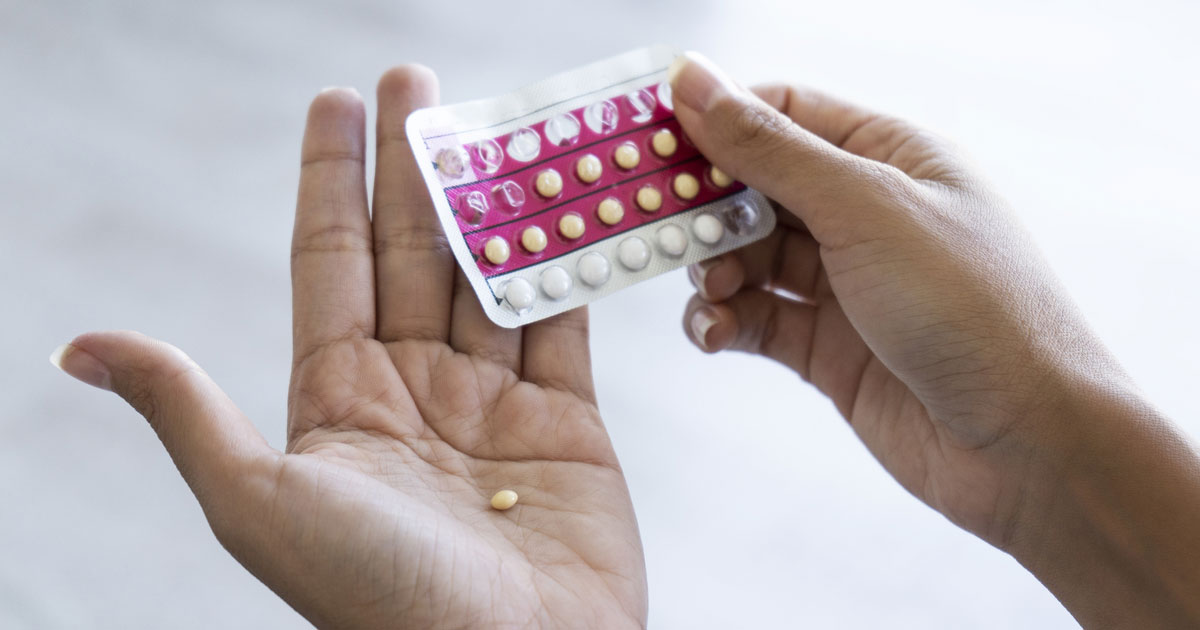 There are two distinct types of birth control pills: progesterone-only pills and combination estrogen and progesterone pills.
Progesterone-only pills are known as the mini pill. Progesterone alters the lining of the uterus, so it is less favorable for embryo implantation and changes the cervical mucus so sperm cannot move as easily to the egg. These are most frequently prescribed to breastfeeding mothers because they are at a higher risk for stroke but can be given to almost any woman. This type of pill may simply be a personal preference for some women.
Combination estrogen and progesterone pills contain both hormones. This difference in the amount of progesterone is what can cause the various side effects, so a doctor may need to adjust the dose to ensure a positive experience with the medication. Estrogen results in the suppression of luteinizing hormone (LH), which signals the ovaries to release eggs. Therefore, a reduction in LH will prevent eggs from progressing to the uterus, where they would be fertilized. The effects of progesterone on the cervical mucus, endometrium, and motility are also included with the combination pill. Recent alterations to the pills have also included shorter placebo intervals and longer periods of hormones so the woman can experience fewer menstrual periods.
Myth: Birth Control Increases the Risk of Stroke
There are some risks involved with taking hormonal birth control, but they are not blanket risks and will not apply to everyone. There are specific risk factors that can make a stroke more likely to develop from birth control use.
These risk factors include:
Obesity
Certain types of migraines
Smoking over the age of 35
A history of cardiovascular disease
There are avenues that can be taken to mitigate these risks, like using non-hormonal birth control or birth control that does not contain estrogen. Choosing the best birth control method for you should involve your own research and a conversation with a medical professional. However, it is important to note that the risks associated with pregnancy could be higher than the risks associated with birth control. The United States' maternal mortality rate is increasing, making it one of the few countries where it is currently more dangerous to go through a pregnancy and childbirth than it was generations ago.
Myth: Birth Control Can Affect Your Fertility Even After You Stop Using It
Infertility is defined as the inability to get pregnant after one year of having sex without a contraceptive or barrier. The timeline might be shortened to six months if the woman is 35 years or older. Birth control does not cause infertility, but when the birth control method is stopped, the effects may stop immediately or diminish over time as the hormones leave your system. The exact timeline of your fertility return will depend on the individual and the type of birth control used. Fertility can return immediately, but it could take a few months for fertility to return as the body removes the birth control hormones.
This myth arose because of birth control's questionable history. Studies were fraught with both a lack of consent and a lack of full disclosure. The hushed side effects and lack of informed consent made women wary of birth control, even more so in 1974 after the Dalkon Shield intrauterine device did cause infertility. Fortunately, contraception has become much safer and no longer has permanent effects on fertility.
Even if you chose a permanent form of birth control, like tubal ligation, you could still become pregnant. The uterus and ovaries are left intact, but the route an egg travels from the ovary to the uterus is broken. Therefore, IVF is a remaining option for you to carry a child that is biologically yours.
Myth: The Only Purpose of Birth Control Is Pregnancy Prevention
The primary purpose of birth control is to prevent pregnancy, but there are other uses. Women with heavy or painful periods can take hormonal birth control to help prevent excessive or long-term bleeding. Birth control methods like the pill, shot, patch, implant, and hormonal IUD can all cause shorter, lighter periods. They can also regulate menstrual cycles or even eliminate bleeding altogether, depending on the individual and type of birth control.
In this way, birth control can also improve some symptoms related to:
Ovarian cysts
Menstrual migraines
Hormonal acne
Endometriosis
Polycystic ovary syndrome
Myth: Your Body Needs to Take a Break From Birth Control
Almost all types of birth control are safe to use continuously for as long as you choose. Birth control is essentially putting your menstrual cycle on a temporary pause. Choosing to begin pregnancy attempts is the only reason to take a break from birth control.
The only exception to this rule is the Depo-Provera injection. Because it has been linked to bone mineral loss, it is only recommended to be used continuously for two years. However, if you have concerns about the length of time that you will be or have been on birth control, you should have a conversation with a healthcare professional about more permanent forms of birth control, like tubal ligation.
Understanding Birth Control Myth vs Fact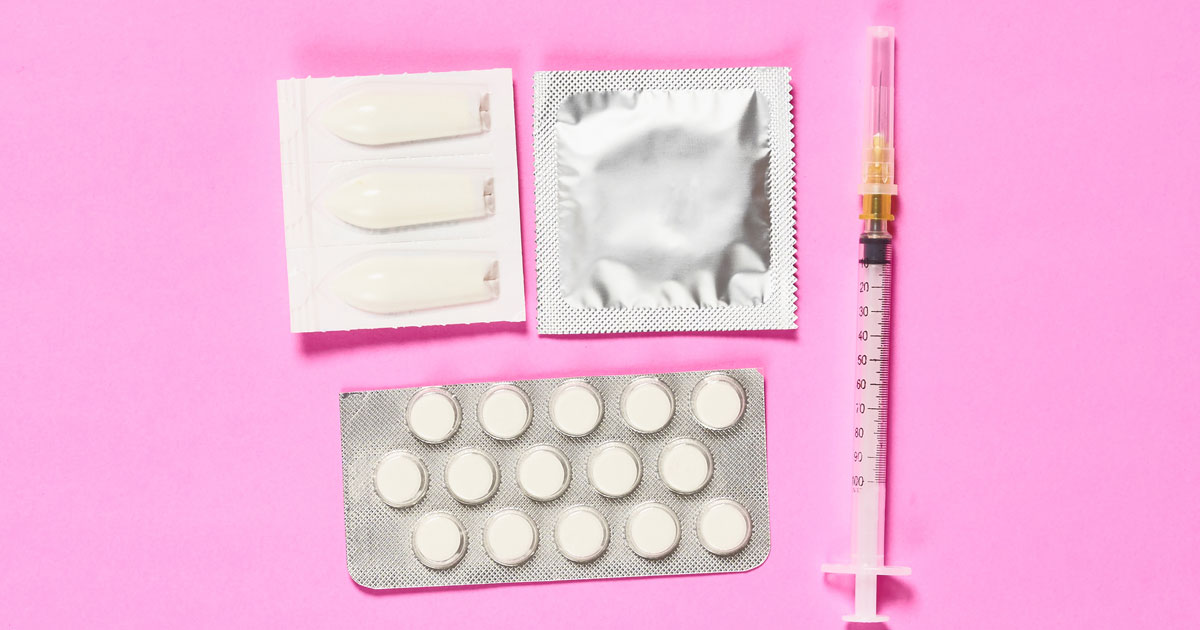 Birth control has existed for decades, and many untrue myths have been in existence ever since. Though there may have been some truth to these myths when birth control was first developed, multiple advancements have been made that make birth control a safe and effective way to prevent unplanned pregnancies. Hormonal or non-hormonal, pills or implants, temporary or permanent—with a variety of options, there is a choice that is best for you and your lifestyle.
Using the latest methods and techniques, we establish a specialized plan for patients. With extensive knowledge of women's health care, our doctors, surgeons and clinical specialists are ready to discuss any questions related to our gynecology services in Phoenix.
---
Sources:
Founder and Medical Director of ARIZONA GYNECOLOGY CONSULTANTS
Dr. Kelly Roy is a specialist in surgical gynecology and advanced laparoscopy (and hysteroscopy). She is a long-time resident of Arizona and obtained her Bachelor of Science degree in Biomedical Engineering at Arizona State University before finishing her Doctorate of Medicine at the University of Arizona in 1997.
Dr. Roy completed her residency in Obstetrics and Gynecology at the then "Banner Good Samaritan Hospital" (now Banner University Medical Center), in Phoenix Arizona in 2001.
Well known for her teaching and surgical ability, she is on the faculty at the residency program at both Banner University Medical Center and Saint Joseph's Hospital in central Phoenix and is a Clinical Assistant Professor of Medicine at the University of Arizona College of Medicine, Phoenix Campus. Dr. Roy has taught advanced surgical techniques to medical students, residents, fellows and colleagues for over 15 years.
Dr. Roy is also a consultant to the medical device industry and has participated in the design and clinical testing of many instruments and surgical devices available on the world-wide market today.
Read More About Dr. Kelly Roy, MD   |   WebMD Profile   |   Health.USNews.com Profile |  Current Obstetrics and Gynecology Reports: TFA with the Sonata System