Let's face it; some medical concerns are a bit harder to share than others. One concern that is often pushed under the rug is urinary incontinence. This complication can impact both men and women, and the possible triggers for this issue are numerous. What is most soothing is the fact that it can often be completely treatable or at the very least manageable.
What is urinary incontinence?
Simply put, it is the leaking of any urine that you are unable to control. It is hard to gather specific statistics because of an assumed level of reserve due to embarrassment; this can impact your medical situation and your emotional, psychological, and social life. It ultimately keeps a person from thoroughly enjoying their life. Millions of Americans are affected by this issue, so there is no reason to feel shame or embarrassment. The faster an individual finds an excellent treatment plan, the sooner they can return to regular life.
Understanding Risk for Incontinence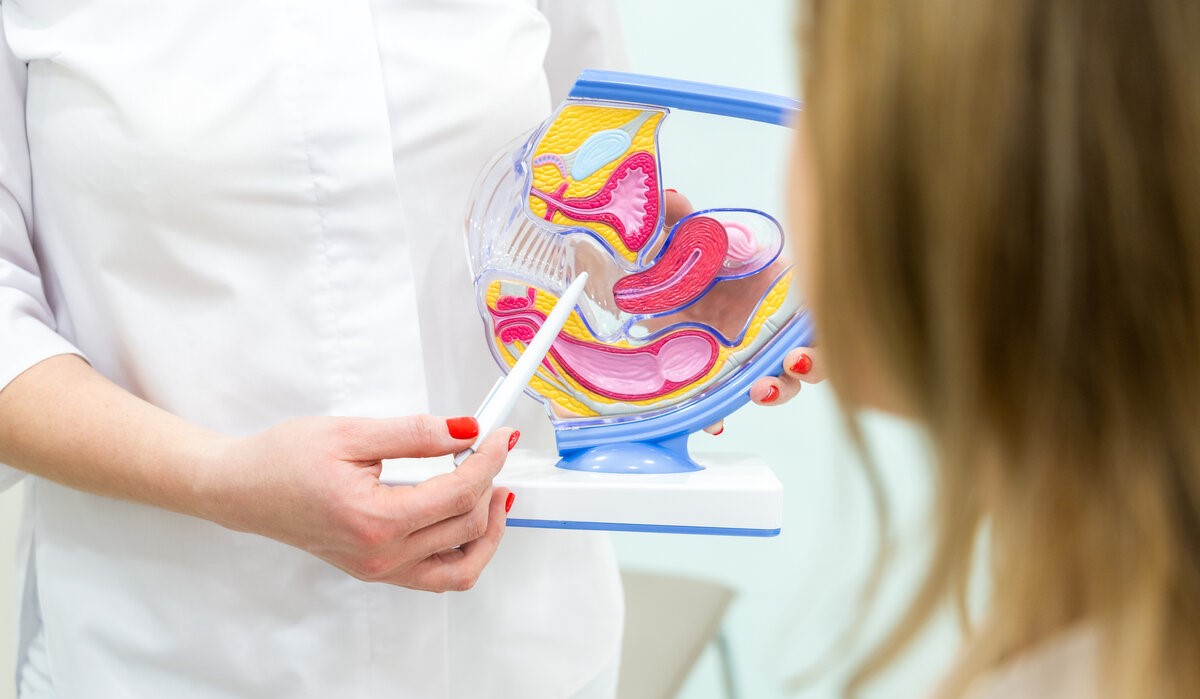 When it comes to the risk of developing urinary incontinence, the chances vary drastically. Some symptoms of UI can point to larger issues that may need to be seriously addressed, while others may be milder and more temporary. The good news is that for most, these risks can be resolved quickly, leading to an only temporary risk of developing urinary incontinence. Risks can include:
Pregnancy, the form of delivery, and number of children.
Post-menopause or instances where you may have a drop in your estrogen levels.
Prostate issues, especially for men.
Poor health, such as diabetes, stroke, high blood pressure, or obesity.
What Are the Symptoms of UI?
The truth is that these symptoms can vary depending on the type of UI you may have. The basic concept is that there is a miscommunication between your brain and your bladder. Your bladder stores the urine, and the muscles in your lower pelvis are responsible for holding tight. When ready, your brain sends a signal to the bladder, the muscles contract, and urine is forced through the urethra. When it comes to dealing with urinary incontinence, it can impact a variety of these steps. There are four most common types of urinary incontinence.
Stress Urinary Incontinence (SUI)
This result is from weak pelvic muscles. It is the stress caused by physical pressure versus mental stress. It is one of the most common instances of UI. The common symptoms include small amounts of urine escaping while exercising, walking, bending, lifting, sneezing, and coughing. These symptoms can range from mild, moderate to severe. How is UI treated? For this type, there is no medical specific treatment. Lifestyle changes may help, as well as utilizing Kegel exercises to strengthen your pelvic walls. With today's advancement in technology, all you need is a small device and a smartphone to conveniently exercise your pelvic walls. This condition is usually caused by pregnancy or childbirth, menopause, hysterectomy, age, or obesity.
Overactive Bladder (OAB)
This is another common form of UI. This is also known as the "urgency" incontinence. Your body essentially gives you a little warning when it comes to needing to urinate. You could suddenly feel an urge due to shifting position, hearing running water, or even during sex.
What are the symptoms of UI?
In this case, your bladder tells you it needs to empty, even when it isn't full. You can't control or ignore the symptoms of this form of a UI. It can hit unexpectedly, leaving your life and daily activities interrupted, often without a moment's notice. This impacts at least 30% of men and 40% of women in the U.S. alone. This can be caused by cystitis, which is an inflammation of the lining of the bladder. It can also be caused neurologically through multiple sclerosis, stroke, and Parkinson's.  An enlarged prostate can also cause it.
Mixed SUI and OAB
This sounds exactly how it is. You're impacted in part by both the most common issues of UI. You may "leak" a bit at times unexpectedly, following a good sneeze or even a laugh. You may also feel the sudden, undeniable urge to pee without a moment's notice.
Overflow Incontinence
This is where your body makes more urine than it can hold, or your bladder may be full but for whatever reason can't empty. This is rare in women and is most often found in men with prostate problems. This is typically created through a blockage or obstruction caused by an enlarged prostate, a tumor pressing onto the bladder, urinary stones, or constipation.
Total Incontinence
While less likely, certain individuals may have to deal with this form of UI. It can be caused by various factors, including anatomical defects from birth, a spinal cord injury that impacted the communication between the brain and the bladder, or a fistula. A fistula is a tube or channel that develops between the bladder and a nearby area, usually the vagina.
General Symptoms of Incontinence
The good news is that not all these symptoms are long-term. Many are short-term and potentially treatable. There are some general symptoms, including vaginal infections, irritations, medication use, constipation, general mobility, and UTI (urinary tract infection) that are often common causes.
Temporary Symptoms of Incontinence
Sometimes, all fingers can point toward your diet when it comes to issues with UI. Different foods, drinks, and medicines can all affect your urinary continence. Drinks such as alcohol, caffeine, and carbonated drinks can impact your body differently. This also includes artificial sweeteners, spicy foods, sugar, acid, even chocolate!
Potential Complications of UI
Dealing with a UI can impact many different facets of your life. You may also develop skin problems. This could include sores, rashes, and infections caused by the skin being wet or damp most of the time. This can lead to complications with any wound healing and can promote fungal infections. Prolapse is rare but still a risk to consider, especially if your UI goes untreated. This is when a part of the vagina, bladder, or urethra falls into the entrance of the vagina, typically due to an extremely weak pelvis wall. In an instance such as this, surgical intervention will be necessary.
When Should I See a Doctor?
The short answer is the sooner, the better! If you notice an increase in frequency that can't be easily explained, such as a dramatic increase in water intake, it may be a sign of a larger concern. This especially becomes a concern when it starts to impact the overall quality of your life. If you find yourself restricting activities such as going out for dinner, having drinks with friends, enjoying outdoor adventures or sports, this is no good!
You shouldn't have to limit your social interactions due to urinary concerns. Your quality of life should be your number one priority. There is no reason to suffer in silence, especially because there are numerous remedies to many different UI issues. You'll also want to consider your age. The speed at which you may make it to and from the bathroom can vary with age, weight, and other mobility factors. You'll want to be aware of additional risks of falling and other injuries when trying to race against a sometimes unpredictable clock. There is also the risk that your UI is a sign of a much larger issue. You'll want to handle these issues early on before they lead to more serious complications down the line.
Urinary Incontinence Diagnosis
Wondering how UI is diagnosed? Many different methods can be used to determine if you have a UI and what form you may be experiencing. These methods vary, so it is best to try to explain your situation as well as possible to your medical professional. This may help put the focus on what is most likely impacting you.
Bladder Diary
This may seem a bit silly at first, but it can help pinpoint precisely what form of UI you may be dealing with. You'll want to keep track of how much you drink to start. You may want to specially note if your intake has suddenly increased or decreased for whatever reason. You'll also want to keep track of when urination occurs, as well as if you experienced any incontinence throughout the day. Even the smallest leak can interrupt your day, so keeping track of the small nuances can make a huge difference.
Physical Exam
Your doctor may not necessarily ask you about your bladder health. The largest stigma with UI is the feeling of embarrassment, but if you don't share with your doctor, they will not be able to help you. When getting your physical exam, be sure to share your concerns with your doctor. Millions of Americans struggle with UI issues, so there is no reason to be shy. Upon your physical exam, your doctor can check for the strength of your vaginal walls, or for men, any risk of having an enlarged prostate.
Urinalysis
This will help determine if you have any signs of infection or abnormalities.
Blood
Simple blood work can rule out many potential issues, especially when it comes to kidney function, which can impact your urinary health.
Postvoid Residual (PVR) Measurements
This test can help determine how much urine is left in the bladder after urination. For those who suffer from an overactive bladder or one that tends to overflow, this could finally lead you and your medical professional in the right direction for treatment.
Pelvic Ultrasound
If a typical physical examination doesn't provide enough information, a pelvic ultrasound may be the next best step. This creates an image of your pelvic area that can help pinpoint any abnormalities or inconsistencies that may not have been initially discovered.
Stress Test
This form of testing can include testing your body's ability to react to sudden pressure.
Urodynamic
This test determines how much pressure your bladder and urethra can withstand.
Cystogram
This x-ray focuses explicitly on the bladder to check for any abnormalities or concerns that wouldn't be found in a typical exam.
Treatments for Urinary Incontinence
How is UI treated? There are many different methods when it comes to treating UI. Many of these treatments will vary depending on the severity of your condition. These treatments can range from at-home activities to surgical intervention. Some of the most common forms of treatment include:
Bladder Training
This can involve a few different types of exercises. Most commonly, they are:
Delay-control urge—This is feeling the need to urinate but training your body to wait, even if it is only for short periods at first.
Double voiding—This is the process of urinating, waiting, and then urinating again.
Toilet timetable—Sometimes routine is key. This bladder training is structured so that you create specific times in which to use the bathroom, for example, every two hours. This makes a predictable routine for your body to follow.
Medications
Medicine is rarely used alone. It is often paired with other techniques or exercises to improve UI symptoms. Medicines often prescribed include:
Anticholinergics—This is a medicine that can be used to calm an overactive bladder.
Topical estrogen—This helps reinforce the tissues in the urethra and vaginal areas. It can also help to lessen symptoms caused by UI.
Imipramine—A tricyclic Dealing with complications in such an intimate part of your body can lead to depression, anxiety, and a desire to pull away from certain social interactions. It is important to allow your medical professional in so that they can try to alleviate some of these issues.
You May Have Urinary Incontinence, But So What?
Millions of Americans deal with some form of UI every day. This number is hard to measure due to the feeling of embarrassment that stops many from sharing their experience. The truth of the matter is that many people deal with various forms this condition may present itself in. Whether you feel you go to the bathroom too much, too little, or just too unexpectedly, there are various exercises and treatments that could help alleviate your symptoms. What matters most is your ability to be open and honest with your health care professional. You may feel you are alone, but in fact, you are with a great majority of people who experience similar issues. Break the silence and give yourself the opportunity to truly live life to its fullest. You should never feel chained to the restroom.
Life is too short to let UI stop you from living each day to the max.
Editor's Note: This article was originally published August 7, 2017 and was updated May 27, 2021.
Founder and Medical Director of ARIZONA GYNECOLOGY CONSULTANTS
Dr. Kelly Roy is a specialist in surgical gynecology and advanced laparoscopy (and hysteroscopy). She is a long-time resident of Arizona and obtained her Bachelor of Science degree in Biomedical Engineering at Arizona State University before finishing her Doctorate of Medicine at the University of Arizona in 1997.
Dr. Roy completed her residency in Obstetrics and Gynecology at the then "Banner Good Samaritan Hospital" (now Banner University Medical Center), in Phoenix Arizona in 2001.
Well known for her teaching and surgical ability, she is on the faculty at the residency program at both Banner University Medical Center and Saint Joseph's Hospital in central Phoenix and is a Clinical Assistant Professor of Medicine at the University of Arizona College of Medicine, Phoenix Campus. Dr. Roy has taught advanced surgical techniques to medical students, residents, fellows and colleagues for over 15 years.
Dr. Roy is also a consultant to the medical device industry and has participated in the design and clinical testing of many instruments and surgical devices available on the world-wide market today.
Read More About Dr. Kelly Roy, MD   |   WebMD Profile   |   Health.USNews.com Profile |  Current Obstetrics and Gynecology Reports: TFA with the Sonata System