Minimally invasive surgery is gaining popularity in gynecologic practices across the country. When performing a minimally invasive surgery, surgeons will first look for natural access points, such as through the vagina, in order to decrease incision sizes. When an incision is needed, the incision will be no greater than the size of a dime.[1]Mori, K. M., & Neubauer, N. L. (2013). Minimally invasive surgery in gynecologic oncology. International Scholarly Research Notices, 2013. http://dx.doi.org/10.1155/2013/312982 This enables minimally invasive gynecological surgery patients to experience a more comfortable and less painful procedure, a shorter recovery time, a decrease in bleeding and scarring, and increased affordability.
What Can a Minimally Invasive Procedure Treat?
Minimally invasive procedures are becoming more common for treating a variety of gynecological issues. Procedures that once required large incisions and extensive recovery times are now being achieved through minimally invasive means, leading to a better experience for the patient. Depending on the issue you are experiencing, you may want to discuss minimally invasive options with your doctor and determine together if a minimally invasive gynecological surgery is right for you.
These are some of the most common gynecological issues that can be treated with minimally invasive procedures.
Ovarian Cysts
Developed in the ovaries, ovarian cysts can occur when abnormal ovarian pockets fill with fluid. Small cysts typically go away on their own, but larger cysts can cause irregular periods, pain during intercourse, chronic abdominal and back pain, and bloating. Larger ovarian cysts will often need to be surgically removed—potentially using a minimally invasive procedure.
Uterine Fibroids
Often found in women during their prime conception years, fibroids are noncancerous growths on the outside of the uterus. On some occasions, fibroids can cause heavy bleeding, causing the patient to become anemic. If you are considering having your fibroids removed, it is worth noting that uterine fibroid removal commonly utilizes robotic surgery.[2]Holloway, R. W., Patel, S. D., & Ahmad, S. (2009). Robotic Surgery in Gynecology. Scandinavian Journal of Surgery, 96–109. https://doi.org/10.1177/145749690909800205
Hysterectomy
A hysterectomy is a non-reversible sterilization surgery in which your doctor will remove part or all of the uterus. Often this surgery is performed to treat uterine conditions that have not responded to other types of treatment. A laparoscopic surgery is a common minimally invasive procedure used to perform a hysterectomy.
Vaginal Prolapse
A "prolapse" occurs in a woman's body when their pelvic organs slip out of place. This can cause discomfort, pressure, a bulge in the vagina, or bladder incontinence. Both laparoscopic surgery and robotic surgery can be used as treatment.
Vaginal Reconstruction
As the vagina endures the effects of childbirth and menopause, skin tissue can loosen, causing changes in vaginal appearance, lowering libido, and creating bladder incontinence. If you have recently given birth or are experiencing a lack of confidence in your sexuality due to the appearance of your vagina, talk to your doctor about vaginal reconstruction. These types of surgeries can address both medical and aesthetic issues, leading to better quality of life and even increased self-confidence.[3]Karcher, C., & Sadick, N. (2016). Vaginal rejuvenation using energy-based devices [Review of Vaginal rejuvenation using energy-based devices]. International Journal of Women's Dermatology, … Continue reading
Cervical Dysplasia
Cervical dysplasia is caused by the growth of precancerous cells on the surface of the cervix that are caused by human papillomavirus (HPV). There are no symptoms for cervical dysplasia, but if left untreated, precancerous cells can spread and multiply, leading to cervical cancer.[4]Klobucar, A., Hrgovic, Z., Bukovic, D., Caric, V., Grgurevic-Batinica, A., & Hrgovic, I. (2004). The treatment of cervical dysplasia with laser. Medicinski Arhiv, 58(6), 355-357. … Continue reading Multiple minimally invasive treatments are available to treat cervical dysplasia. Talk to your doctor to determine which one is right for you.
Endometriosis
Endometriosis is a very painful condition in which tissue is formed on the outside of the uterus instead of the inside. Most commonly, endometriosis can be treated with a non-invasive laparoscopic surgery. Your doctor will determine which non-invasive surgery is right for your needs.
What Are the Most Common Gynecological Surgeries?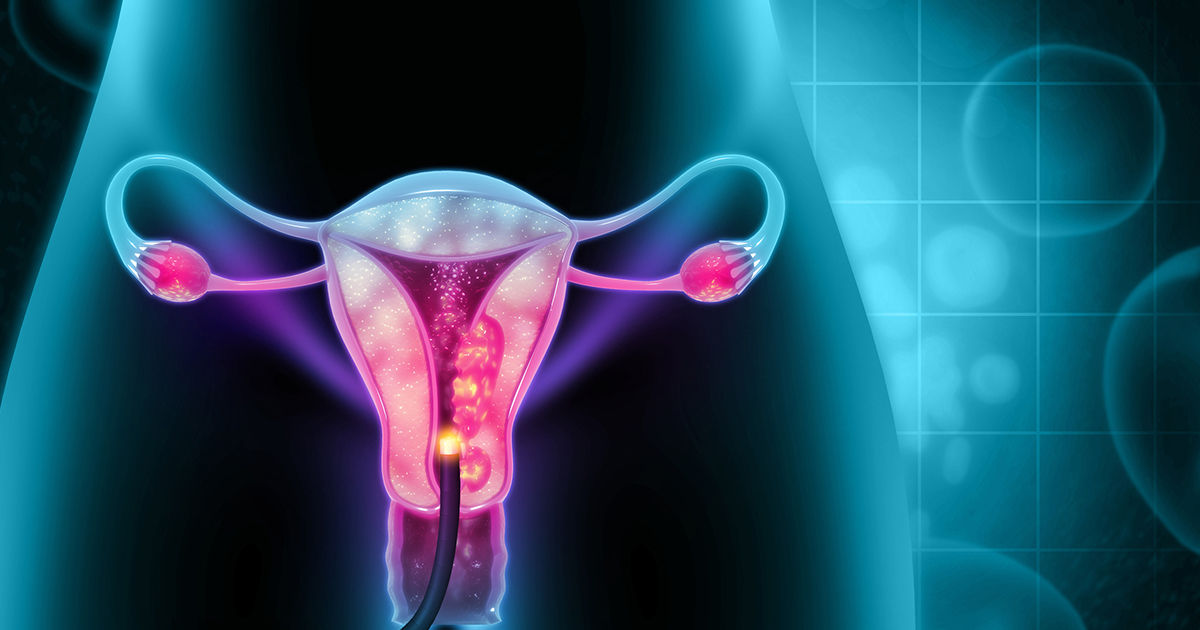 If you have a qualifying gynecological issue, you and your doctor will discuss your options and decide which treatment plan is best suited for your needs. If a gynecological surgery is necessary, your doctor will likely suggest a minimally invasive procedure to improve your recovery time and your outcome. However, there are a variety of technologies and techniques your doctor may recommend when formulating your treatment plan.
These are some of the most common gynecological surgeries.
Hysteroscopy
In this minimally invasive procedure, doctors are able to see inside your uterus by inserting a scope for visualization into your vagina, through your cervix, and into your uterus. This procedure does not require any incisions and can be performed for both diagnostic and treatment purposes, including the treatment of polyps, female genital abnormalities, scarring or other abrasions, issues relating to contraception or following a miscarriage, and abnormal bleeding.[5]Centini, G., Troia, L., Lazzeri, L., Petraglia, F., & Luisi, S. (2016). Modern operative hysteroscopy. Minerva Ginecologica, 68(2), 126-132. https://pubmed.ncbi.nlm.nih.gov/26930389/
In many cases, only local anesthesia is needed for this procedure, if any is needed at all. However, in some rare cases, general anesthesia may be needed. Patients are typically able to leave shortly after the procedure with only minimal side effects, such as cramping or light bleeding.
Vaginal Surgery
Vaginal surgery is the least invasive form of minimally invasive surgery. It is typically used for woman who have experienced damage to the vaginal area after giving birth or women who are going through menopause and are looking to restore elasticity. This type of surgery utilizes the vaginal opening to repair or reconstruct the vagina. Results from this surgery could include an improved vaginal appearance, a reduction of pain, or increased functionality. With this method of surgical procedure, doctors will not need to make any incisions and there is an overall lower risk of surgical complications.
What Is Advanced Minimally Invasive Surgery?
Advanced minimally invasive surgery is a specialized form of surgery that requires the use of advanced equipment and technology. These devices often require additional specialization and training on the part of the surgeon and are only available at select surgical centers. These are the most common advanced minimally invasive surgeries.
Robotic Surgery
This advanced form of minimally invasive treatment allows your surgeon to operate with greater precision and accuracy. In a robotic-assisted surgery, your doctor will use a control console to control a human-like robotic hand, which is able to perform more precise movements with a much greater range of motion than an actual human hand. While the procedure is in progress, the doctor will be able to see your anatomy on a 3D screen, allowing for much greater visibility.
Laparoscopic Surgery
Most often performed during the removal of the uterus or during a hysterectomy, a laparoscopic surgery is a minimally invasive procedure in which your doctor will make a few very small incisions into your abdominal region. Through these incisions, your doctor will then insert tubes, which will be used as tools during the procedure. These tubes have cameras attached to them, providing your doctor a full view of your internal organs, leading to better accuracy and less opportunity for error. Once the doctor is completed with the operation, the small incisions can easily be sutured and treated for a seamless recovery.
In comparison to a typical hysterectomy, laparoscopic surgery is much quicker and requires less recovery time and a decreased hospital stay. On average, a patient will only need to spend one day in the hospital after the procedure and will be almost fully recovered two weeks after surgery compared with the eight weeks that is typical of a conventional hysterectomy. Patients will also experience much less pain and lose less blood, decreasing the risk of complications and increasing patient satisfaction. A shorter recovery time and quicker hospital stay also allows patients to get back to their daily routines much more quickly. In addition, due to the smaller incisions, patients will notice less scarring afterward.[6]Mayo Foundation for Medical Education and Research (MFMER) (2022). Minimally invasive gynecologic surgery – Overview. Mayo Clinic. Retrieved March 27, 2022, from … Continue reading
Is Minimally Invasive Surgery the Best Choice for You?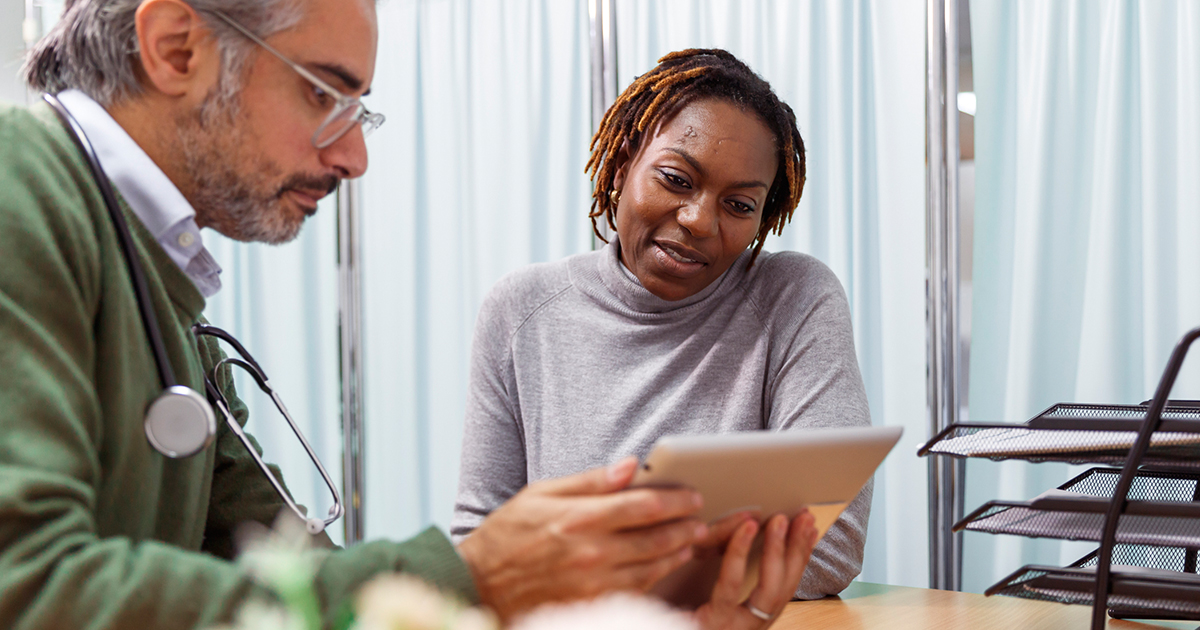 Deciding if minimally invasive surgery is the right decision for your gynecological care can be a difficult, but ultimately rewarding, decision. Choosing to undergo a minimally invasive gynecological procedure can lead to multiple benefits to both your health and your self-esteem. We've listed the most commonly cited advantages.
Shorter Recovery Time
Undergoing an invasive surgery takes time, and an extensive amount of time is usually needed to recover. Typically, patients who undergo an invasive procedure have a fairly long hospital stay of three to eight days on average. Minimally invasive surgeries, on the other hand, are typically same-day procedures, meaning you can go home the same day as the procedure. Because a minimally invasive surgery produces a smaller wound, the skin will also be able to heal much faster, making recovery time as quick as two weeks. With a quicker recovery time, your life and independence can safely return to normal, without the interruption on your life or daily routine.[7]Mori, K. M., & Neubauer, N. L. (2013). Minimally invasive surgery in gynecologic oncology. International Scholarly Research Notices, 2013. https://doi.org/10.1155/2013/312982
Less Risk for Infection
Since the wound is smaller and heals faster, there is less risk of infection. A smaller wound is also easier to nurse and can help you avoid some of the precautions necessary with a larger or more exposed wound.
Decreased Scarring
As compared with large abdominal scars, the incisions made in minimally invasive procedures are no bigger than a dime. Only one or two stitches is needed to close them. Scarring is therefore minimized, and scars will often not be visible after healing is complete.
Less Prescription Medications
Patients who undergo invasive surgeries are often put on multiple medications that can cause unwanted side effects like constipation, slowed breathing, confusion, drowsiness, and even dependency. It is not uncommon for patients to have a hard time weaning off these medications after their recovery period is over. Fortunately, less invasive procedures typically require fewer pain relieving medications taken for a much shorter period of time.
Increased Confidence
After undergoing minimally invasive procedures, patients often notice increased confidence. Whether it be following a reconstructive vaginal surgery, birth, menopause, or a surgery to help a painful or potentially embarrassing sexual problem, minimally invasive surgery can leave patients feeling confident and better than ever about their sexuality and femininity.
Minimally invasive surgery is becoming popular among gynecologists nationwide. This less-invasive procedure is performed through a small incision or natural access points, such as the vagina, and typically leads to shorter recovery time, decreased bleeding, and decreased scarring.
Is Minimally Invasive Surgery Right for You?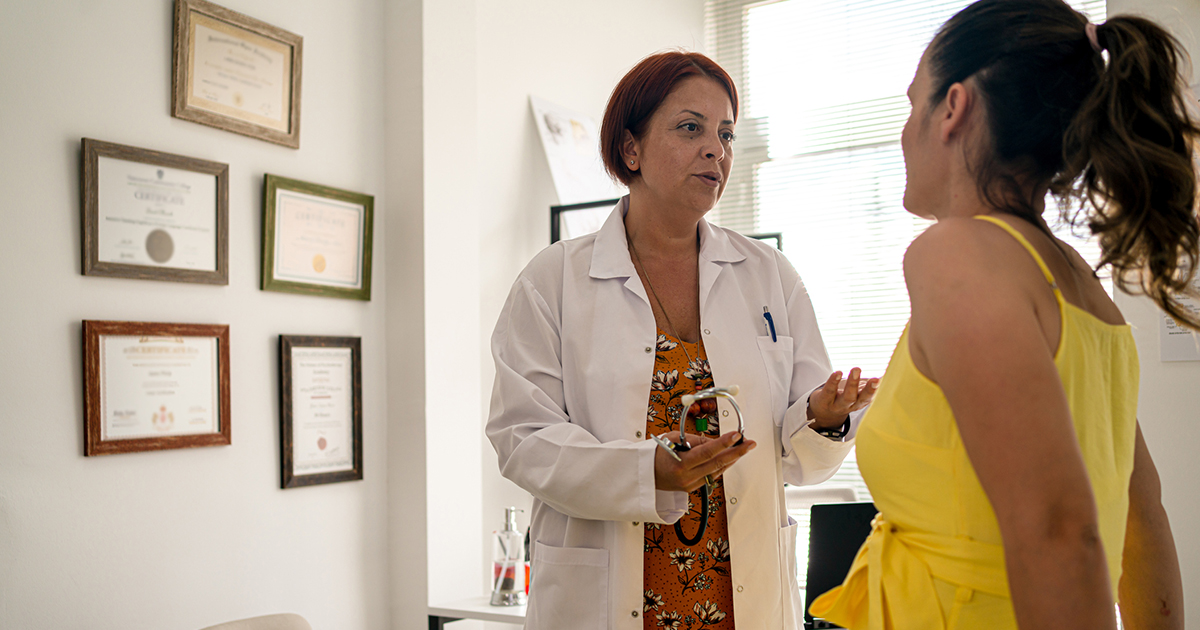 Based on your situation, your doctor will recommend the best treatment option or combination of options for your situation. Advanced and minimally invasive surgery options allow women with challenging gynecological issues to receive a customized surgical treatment plan to achieve their individual goals. Contact us if you would like to discuss your options with one of our providers.
Founder and Medical Director of ARIZONA GYNECOLOGY CONSULTANTS
Dr. Kelly Roy is a specialist in surgical gynecology and advanced laparoscopy (and hysteroscopy). She is a long-time resident of Arizona and obtained her Bachelor of Science degree in Biomedical Engineering at Arizona State University before finishing her Doctorate of Medicine at the University of Arizona in 1997.
Dr. Roy completed her residency in Obstetrics and Gynecology at the then "Banner Good Samaritan Hospital" (now Banner University Medical Center), in Phoenix Arizona in 2001.
Well known for her teaching and surgical ability, she is on the faculty at the residency program at both Banner University Medical Center and Saint Joseph's Hospital in central Phoenix and is a Clinical Assistant Professor of Medicine at the University of Arizona College of Medicine, Phoenix Campus. Dr. Roy has taught advanced surgical techniques to medical students, residents, fellows and colleagues for over 15 years.
Dr. Roy is also a consultant to the medical device industry and has participated in the design and clinical testing of many instruments and surgical devices available on the world-wide market today.
Read More About Dr. Kelly Roy, MD   |   WebMD Profile   |   Health.USNews.com Profile |  Current Obstetrics and Gynecology Reports: TFA with the Sonata System
References

↑

1
Mori, K. M., & Neubauer, N. L. (2013). Minimally invasive surgery in gynecologic oncology. International Scholarly Research Notices, 2013.

http://dx.doi.org/10.1155/2013/312982

↑

2
Holloway, R. W., Patel, S. D., & Ahmad, S. (2009). Robotic Surgery in Gynecology. Scandinavian Journal of Surgery, 96–109.

https://doi.org/10.1177/145749690909800205

↑

3
Karcher, C., & Sadick, N. (2016). Vaginal rejuvenation using energy-based devices [Review of Vaginal rejuvenation using energy-based devices]. International Journal of Women's Dermatology, 2(3), 85–88.

https://doi.org/10.1016/j.ijwd.2016.05.003

↑

4
Klobucar, A., Hrgovic, Z., Bukovic, D., Caric, V., Grgurevic-Batinica, A., & Hrgovic, I. (2004). The treatment of cervical dysplasia with laser. Medicinski Arhiv, 58(6), 355-357.

https://pubmed.ncbi.nlm.nih.gov/15648233/

↑

5
Centini, G., Troia, L., Lazzeri, L., Petraglia, F., & Luisi, S. (2016). Modern operative hysteroscopy. Minerva Ginecologica, 68(2), 126-132.

https://pubmed.ncbi.nlm.nih.gov/26930389/

↑

6
Mayo Foundation for Medical Education and Research (MFMER) (2022). Minimally invasive gynecologic surgery – Overview. Mayo Clinic. Retrieved March 27, 2022, from

https://www.mayoclinic.org/departments-centers/minimally-invasive-gynecologic-surgery/overview/ovc-20424071

↑

7
Mori, K. M., & Neubauer, N. L. (2013). Minimally invasive surgery in gynecologic oncology. International Scholarly Research Notices, 2013.

https://doi.org/10.1155/2013/312982