It's frustrating enough committing to a different lifestyle without having to wade through all the latest health fads and misguided quick-fix diet advice. Is it no-carb, low-carb, or all carbs this week? It may be best to leave these trends behind for good. To live healthfully, you need to understand two main concepts. The first is that healthy living is a long-term lifestyle, not a short-term fad. To achieve long-lasting results, you need to be prepared to be committed. A quick fix is simply that — quick. A lifestyle change is where you achieve lasting results that you can remain confident in. The second concept is understanding YOUR own body. Healthy eating for women is simply not the same as it is for men. Our bodies simply have different needs biologically. These unique needs will help to shape how you achieve your healthy living lifestyle.
Healthy Eating and Diet Tips for Women
The foundations of healthy living are quite simple. Many of us have grown up with the food pyramid, and even though its exact structure could now be up for debate, the main concepts remain. There are certain food groups that must be favored over others for a healthy diet. You often hear that moderation is key. While that may feel cliché, it simply is true. Healthy living does not mean that you need to always refuse yourself a treat. Yes, have that glass of wine sometimes. Yes, go out for taco Tuesday once in a while. While you shouldn't feel as if you can't enjoy life, understanding your basic necessities is the key to keeping everything balanced.
Eat More Vegetables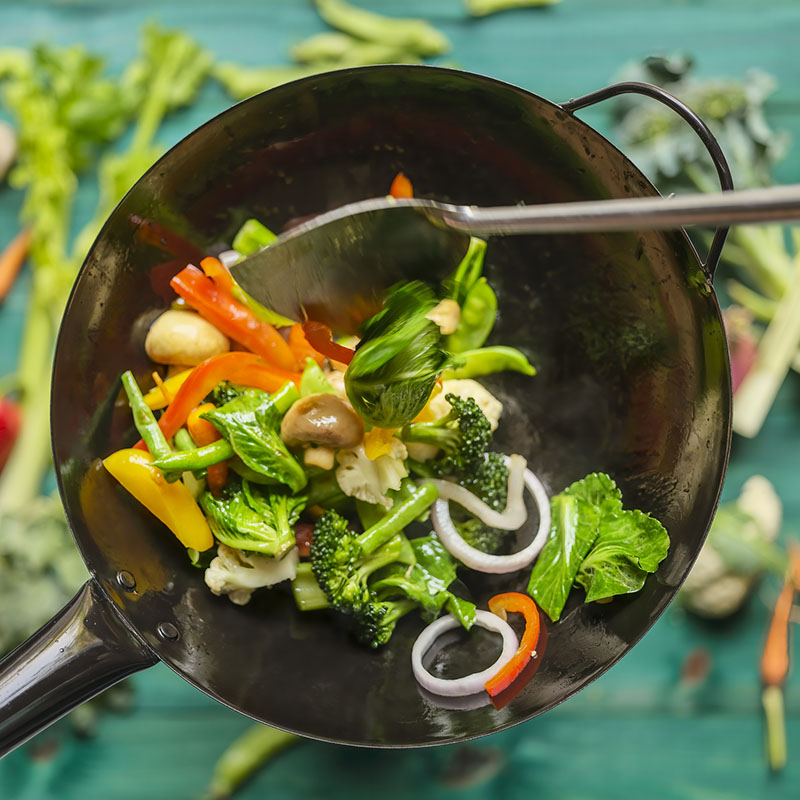 It likely comes as no surprise that veggies would be at the top of your healthy eating necessities list. And the more colorful varieties of veggies you can introduce to your day-to-day meals, the better! Now more than ever, veggies are ridiculously approachable. It is now increasingly difficult to not find cauliflower wings as an option in many restaurants. From cauliflower pizza crust to wings, fries, and sides, even noodles — veggies are easier to hide than ever, so if you aren't a huge fan, there are still ways to sneak them in.
You can never go wrong swapping your carb-heavy option like pasta or pizza crust with a much healthier vegetable option, plus there are lots of other ways to get in those veggies. Something as simple as blending some spinach with your morning protein shake can give you a veggie boost you may not normally get into your diet. It is recommended that you get at least 2-2.5 cups of veggies a day. Just try to avoid added salt!
Add Healthy Proteins
Another basic component of healthy eating is protein. This important nutrient gives you energy to get through the day and helps you to feel full. There is nothing worse than feeling like you're starving yourself, and with the right dietary choices, you'll never have to feel that way. When it comes to proteins, it may also be some simple switches that can really improve your healthier choices.
For example, to many people, bacon may be a difficult meat choice to let go of. By making a simple switch to turkey, chicken, or vegetarian bacon, you can still enjoy your breakfast meat while improving your sodium as well as calorie intake. Meats such as chicken and turkey are naturally lower in fat and can be used as amazing alternatives across the board for many recipes. Don't forget about the many amazing plant-based meat alternatives too. It is recommended that you have 5-5.5 ounces of lean protein foods a day.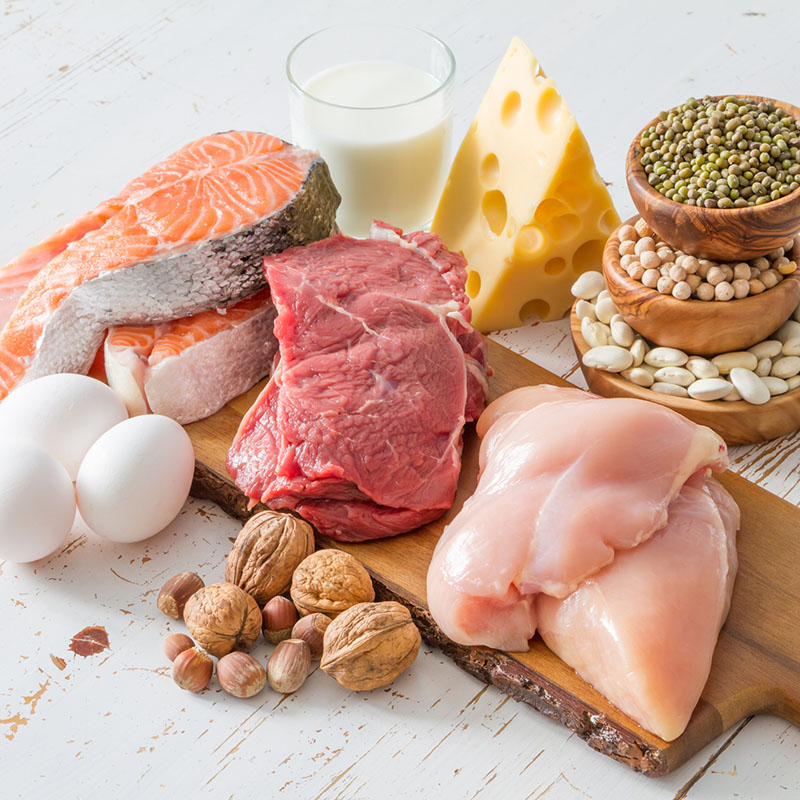 Get A Healthy Balance of Fats, Carbs, and Dairy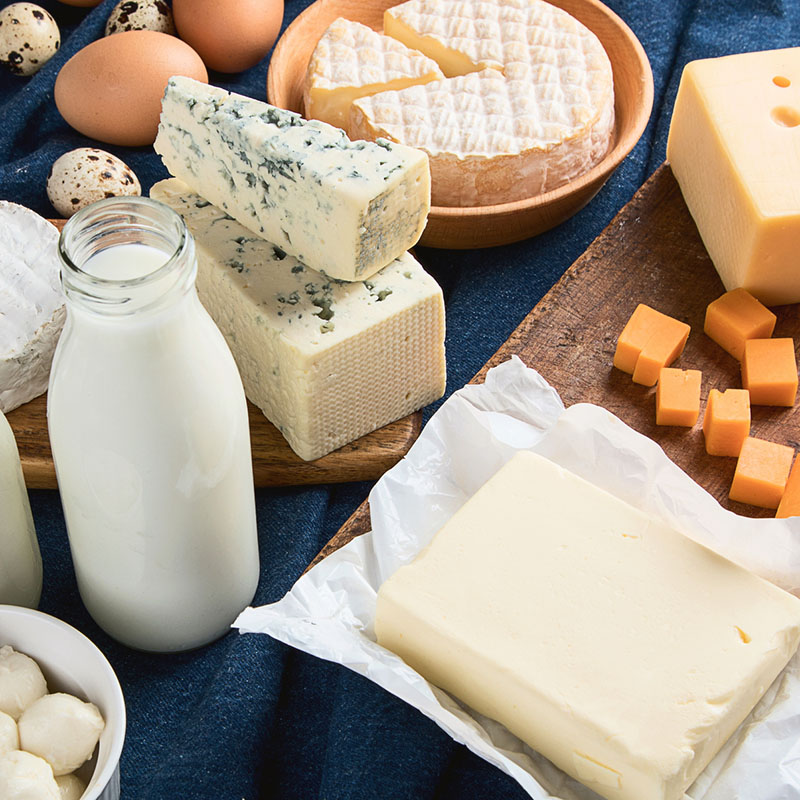 If a diet is telling you that you CAN'T have something, it probably isn't the healthiest when it comes to life-long results. All the elements of the pyramid matter; you simply have to balance them appropriately.
When possible, whole grains can make a great alternative to your traditional breads and pastas. It is recommended that you have 3 ounces of whole grains a day. Examples of this include whole wheat bread, wheat-based cereal, and whole-wheat pasta (don't forget about veggie pasta, too!), brown rice, oats, etc. You'll also want to get in at least three servings of low-fat dairy products such as milk, yogurt, or cheese. Non-dairy foods and drinks that are calcium-fortified are also great elements for any method of healthy living.
And what about fruit? Is it healthy? You may have heard conflicting advice, and the short answer is both yes and no. Fruit is an amazing source of vitamins and natural sugars, but we need to keep in mind that it is still sugar. It is recommended that you have at least 1.5-2 cups of fruit a day. This can include fresh fruit, as well as frozen, canned, or dried, but keep an eye out for any added sugar.
What Specific Nutrients Women Need
As previously mentioned, though there are certain tips for healthy living that travel across the board, healthy eating for women has its differences. As women, there are key nutritional areas that we have to pay more attention to.
These can include iron, folate, and calcium.
Iron: Depending on the stage of a woman's life, the amount of iron needed can vary. For example, during your peak fertility years, the amount of iron your body requires is higher than that of women going through menopause. Excellent sources of iron are red meat, chicken, turkey, fish, spinach, kale, and so much more.
Folate (folic acid): This nutrient is especially important during your reproductive years. Excellent sources include oranges, leafy greens, and certain types of beans and peas. Other foods that are fortified with folic acid, like breakfast cereals and some rice and breads, are also good sources.
Calcium: The benefits of calcium have been pounded into our brains from an early age. Calcium helps with the health of bones and teeth. The best sources include low-fat milk, yogurt, cheese, plant milk, tofu, and dark leafy greens.
What Foods Should Be Moderated
 While you should never feel like you must fully sacrifice anything, you do need to cut down certain things to succeed.
Overall, there are specific areas where moderation really needs to be taken seriously:
Alcohol: Long story short, no matter how you like your alcohol, it's empty calories. Your body isn't receiving any benefits from alcohol, and excessive amounts can influence negative food choices too. There is nothing wrong with treating yourself to a drink now and again, but keep in mind how easily it can set you back in your healthy dieting goals.
Trans fats: Be sure to pay attention to the nutritional label on the processed foods you put into your grocery cart. If you see trans fats, consider placing them back on the shelf. You may see this more often with desserts, frozen pizzas, and other quick snacks found in your freezer section.
Women of Every Age Need Physical Activity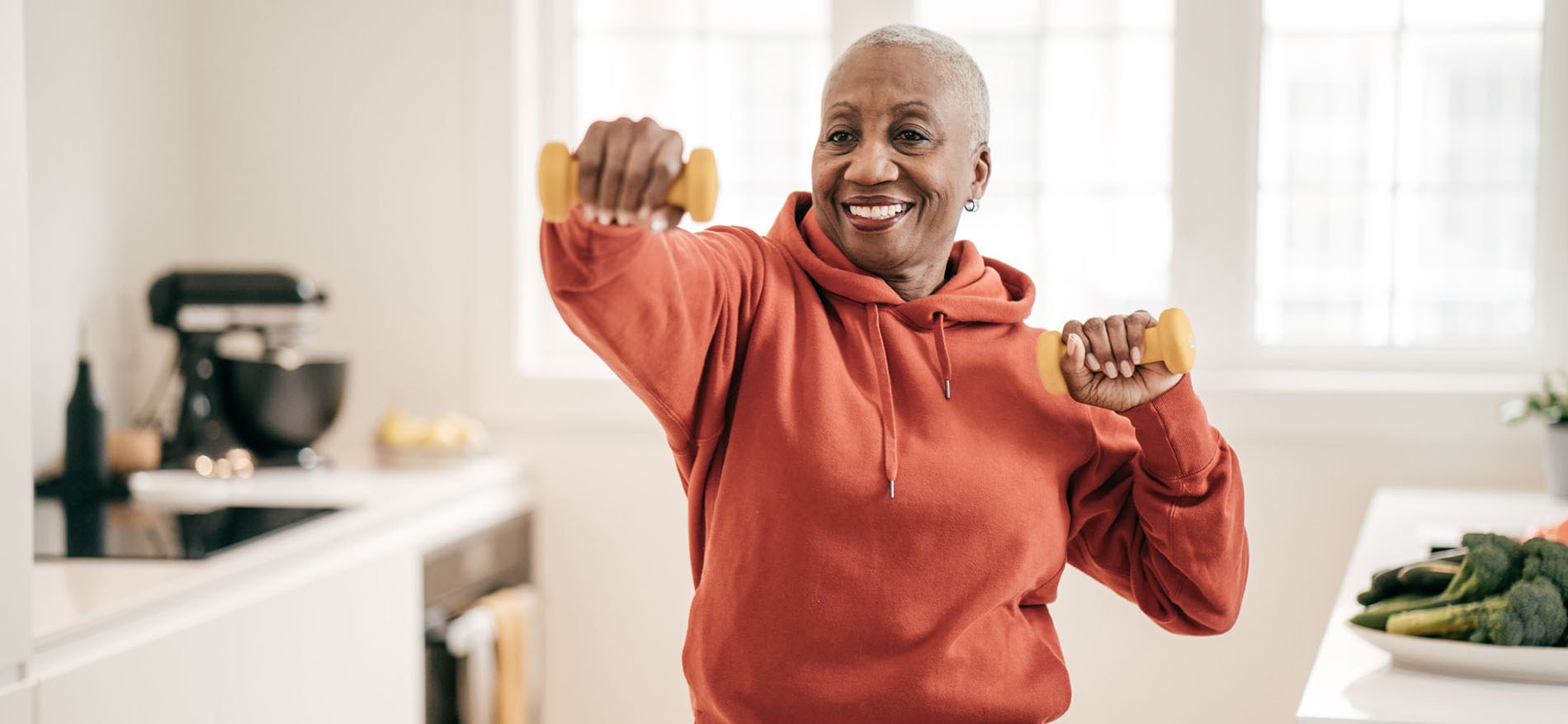 Another important factor when it comes to your healthy lifestyle is your level of physical activity. You want to find a balance between your level of activity and what you put into your body. Often, people assume if they work out a lot, they can eat whatever they would like. This couldn't be further from the truth. These two elements go hand in hand more than you'd think. Even if you are unable to do extensive physical exercise, making small changes can make a huge impact. This can include parking further from the entryway to a store, taking the stairs versus an elevator, or doing a round of squats during a commercial break on your favorite tv show. Every little step throughout the day adds up.
Bringing It All Together: The Best Diet for Women
So, what is the best diet for women?
Enjoy your veggies and find any way possible to sneak them into your meals. Make it a goal to always have something green on your plate. Consider what proteins will work best for you. Are you fueling your body? Enjoy your fruits, carbs, and healthy fats; just moderate them. If you sprinkled cheese on your salad at lunch, skip it on your broccoli for dinner. Make sure that you are paying attention to your specific needs, especially with your iron and calcium. When possible, squeeze in physical activity. These small steps will make a huge leap in your healthy living success.
Women's Weight Loss and Other Health Services in Arizona
For expert women's health services in Arizona, contact us here at Arizona Gynecology Consultants. We specialize in the unique needs for women's health and provide expert care. If you need help with weight loss or have another specific need, we are here for you. Our weight loss program is individualized for your needs.
Contact us today for more information about our weight loss services here in Arizona or to schedule an appointment with one of our nutrition and weight loss experts.